living
•
reading time: 5 min
•
publication date: 29.09.2021
WHAT'S NEW!? #7 - VILLACH IN OCTOBER 2021
Stadt Villach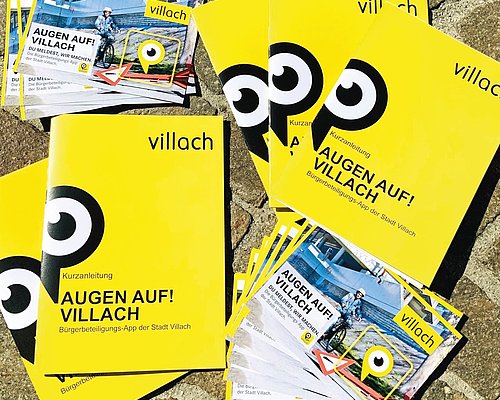 The welcome2villach team collects the most important news from around Villach in a compact, monthly "News Story", with links to more information. In October there is news about the extension of Villach's vaccination campaign, Congress Center Villach, the city's citizen participation app, and also all about cultural and culinary events!

Villach's "Sommerspitzer" vaccination campaign has been extended into October. More than 2,500 people have taken advantage of this offer in the last several months, and now more dates have been scheduled where you can get vaccinated against COVID-19 without an appointment. You can read all the relevant information about it here.

The Congress Center Villach (CCV) is turning 50 years old! Thanks to its ideal location in the Alps-Adriatic region, its state-of-the-art technical equipment, and its focus on sustainability, the CCV counts as one of the leading event centers in Austria. It has nine conference rooms and two large halls: the Josef-Resch Hall with 1,060 seats (named after Joseph Resch, Villach's former mayor and the originator of the event center), and the Gottfried-von-Einem Hall with 525 seats. Since opening, more than 15,000 events have taken place here, at which more than 5 million visitors have taken part.

In September, the citizen participation app "Augen Auf! Villach" was introduced within the context of an information day at the Rathausplatz. With help from the app, all issues, problems, malfunctions, and breakdowns in public spaces can be reported quickly and easily to the responsible city office or department. There have been 6,000 app registrations and more than 6,200 reports that have been dealt with since the app was released in 2018.
After Hans-Gasser-Platz and Bahnhofstraße, the Postgasse will get redesigned as a shared space, though only temporarily. Until October 8th the street will be greened, there will be places to sit and rest, and there will be an art platform which clubs and organizations can use for performances.

Villach's popular children's theater subscription program will start again in October. There will be productions for young theater fans of all ages, with three different subscription choices: "Minis" for kids 2 and up, "Kids" for kids 4 and up, and "Juniors" for kids 7 and up.

We're looking forward to the following events in October:

---