investing
•
reading time: 7 min
•
publication date: 23.11.2021
IMERYS VILLACH - A LEADER IN ABRASIVES TECHNOLOGY
Imerys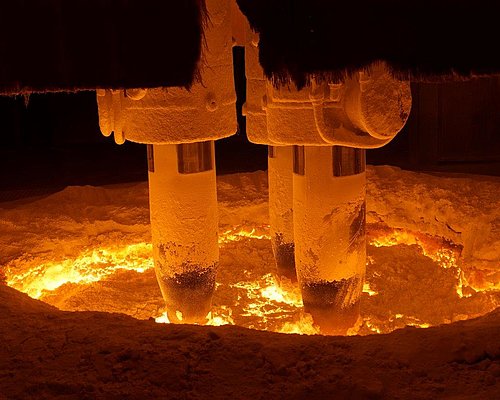 Imerys Fused Minerals GmbH in Villach is a global leader in the areas of abrasives, refractory solutions, and technical ceramics. During WWII, the production of electro-corundum (fused aluminum oxide) was begun in the former Treibacher Factory in Villach-Landskron, which is a substance needed for the production of abrasives and which is extremely hard and heat-resistant.
The factory was spun off from Treibacher Schleifmittel GmbH as an independent company in 1994, and it was acquired by Imerys in the year 2000.
WORLD LEADER FOR MINERALS-BASED SPECIALITIES
Imerys was originally a mining company that was founded in 1880. It has its headquarters in Paris, and is active today in the areas of mining, high temperature products, abrasives, paper, and plastic, as well as in the production of construction materials. In addition to the facility in Villach, Imerys has other facilities in Italy, England, Germany, France, Slovenia, the USA, Brazil, Bahrain, and China. The aluminum oxide, magnesium oxide, and zirconium oxide products that are manufactured in Villach are sold in more than 50 countries around the world.
IMERYS RESEARCH CENTER IN VILLACH
Around 300 employees work in the areas of management and production at Imerys's facility in Villach. There are around 40 engineers and technicians employed at the site's large research center (formerly C.A.R.R.D. - Center for Abrasives and Refractories Research & Development). The main focus at this center is on the research and development of fused oxide materials. In addition to a fully-equipped technical center, the researchers also have access to a modern laboratory.
FACTS & FIGURES (2021):
1880 Founding of Imétal - later Imerys
2000 Acquisition of Treibacher Schleifmittel GmbH in Villach
approx. 17,500 Imerys employees worldwide
approx. 2,200 Imerys Fused Minerals employees worldwide
approx. 330 Imerys Fused Minerals employees in Villach (incl. Imerys Technology Center Austria)
WORK AT IMERYS AND LIVE IN VILLACH?
FLORENT CAN TELL US MORE ABOUT WHAT IT'S LIKE:
---