enjoying
•
reading time: 5 min
•
publication date: 18.09.2021
COVID-19 VACCINATION POSSIBILITIES IN AND AROUND VILLACH
Stadt Villach | Kofler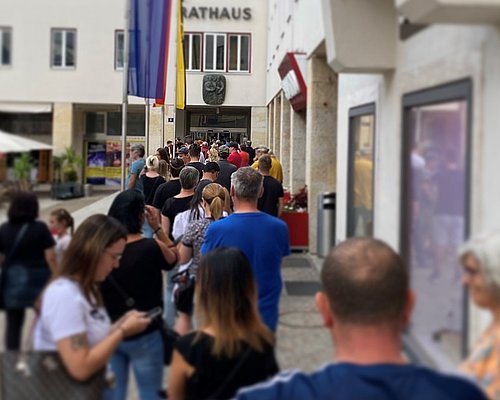 COVID-19 VACCINATION POSSIBILITIES IN AND AROUND VILLACH
Last December, after a turbulent 2020, the first COVID-19 vaccinations were administered in Austria. After some delays and nine months of progress, around 63.14 % of the total population has by now received at least one shot, and 59.67 % of the total population counts as fully immunized (status as of September 16, 2021).
In Villach (city), the percentage of fully immunized residents is 55.91 %. However, considering that fall is coming and the number of new cases is rising, restrictions were tightened again on September 15. The Austrian government has drawn up a three-stage plan, which, among other things, stipulates that antigen tests are now valid for only 24 hours rather than 48 hours, and expands the FFP2 mask requirement for unvaccinated individuals. In addition to the general FFP2 mask requirement in businesses related to everyday necessities (grocery stores, banks, post offices, etc.) and in public transportation, unvaccinated individuals (who are not otherwise officially considered "recovered") are also required to wear an FFP2 mask in all other shops, in care facilities, as well as in cultural institutions (museums, libraries, theaters, cinemas, etc.).
"SOMMERSPRITZER" VACCINATION PROGRAM HAS BEEN EXTENDED
The City of Villach, which has offered COVID vaccinations without an appointment since the beginning of August, has reacted to the current pandemic developments and has extended the so-called "summer shot" vaccination program. You can now get a vaccination without an appointment in the Paracelsussaal at the City Hall (Rathaus) on at least six additional dates in September and October. Please bring a valid picture ID and your e-card.
Doctors funded through the Österreichischen Gesundheitskasse or ÖGK (Austrian Health Insurance Company) will offer Moderna shots (12 years and up) and Johnson & Johnson shots (18 years and up) every Friday from 3 - 7 p.m. beginning on September 24. Which shot you receive will depend on availability and will be announced ahead of time.
So far, the City of Villach has set the schedule as follows:
September 24, 2021 (3 - 7 p.m.)
October 1, 2021 (3 - 7 p.m.)
October 8, 2021 (3 - 7 p.m.)
October 15, 2021 (3 - 7 p.m.)
October 22, 2021 (3 - 7 p.m.)
October 29, 2021 (3 - 7 p.m.)

Should you have any questions about this vaccination program, please call the City of Villach's health hotline at +43 4242 205-2500.
OTHER WAYS TO GET VACCINATED
There will be the chance to get a Biontech Pfizer vaccination (12 years and up) without an appointment on September 24th from 10 a.m. to 6 p.m. in the ATRIO shopping center. Please bring a valid picture ID and your e-card.
In addition, you can still register for a vaccination through the "Kärnten impft" program.
And finally, there are many doctor's offices in Villach who offer COVID-19 vaccinations. Make sure to call for an appointment ahead of time!
---