living
•
reading time: 5 min
•
publication date: 30.04.2022
WHAT'S NEW!? #14 - VILLACH IN MAY 2022
Stadt Villach | Karin Wernig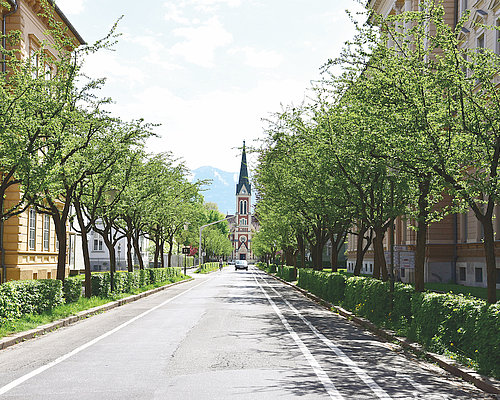 The welcome2villach team collects the most important news from around Villach in a compact, monthly "News Story", with links to more information. In May the city's transportation options are getting an update, we're celebrating 20 years of Dobratsch Nature Park, and are looking forward to all kinds of exciting events!
Many new businesses: In the past few weeks, quite a few new businesses have opened in downtown Villach: a speciality shop for local fish on the Italienerstraße called Seefischerei, a delicatessen on 8.Mai-Platz, a new wine shop on Freihausgasse, a restaurant on Lederergasse specializing in all kinds of Knödel, a new bubble tea shop on Gerbergasse, and many more. The center of Villach is experiencing a real renaissance at the moment, and the vacancy rate is at a low (and really good) 7.9%. Villach will also remain an interesting business location in the future: three new pop-up stores will open in the coming weeks.

New timetable for Villach's city buses: Villach is getting a new bus schedule, and the city is investing more money than ever before in public transportation. The changeover will begin in summer, and all new routes and schedules can be found here.

20 years of Dobratsch Nature Park: A varied program awaits us to help celebrate this anniversary. From adventure hikes to cultural tour picnics to guided canoe tours - 30 different events will be offered in the nature park on 138 dates over the coming months. New programs include a scything course, forest ecology, and "Nights in the Nature Park". You can find the detailed information and all dates here.
Villach is looking for the greenest thumbs: The annual flower decorating competition has a long tradition in Villach. In addition to public buildings, restaurants, farms, and guest houses, private house and apartment owners are invited to take part in the competition. You can register from the beginning of May to the end of June, and a jury consisting of experts from gardening businesses and the city's "Stadtgrün" department will judge the entrants at the end of July.

Green axis through Villach: Green is the way to go: beginning in fall, a continuous avenue of green space will be created in the city center, running from the main train station to the Stadtpark, because trees provide shade, help lower the ambient temperature, and capture carbon dioxide.

Events in May: "The Lake Rocks" SUP Festival will take place on Faaker See from May 20-22, and registration is still possible. On May 26 there will be a car-free day on Dobratsch Mountain. Those who want to can climb the mountain on foot, or ride up on their bike or e-bike; for those who'd prefer a ride, there's a free shuttle bus every hour between 10 a.m. - 5 p.m. from the main train station to Rosstratte. Afterwards there will be a celebration in the huts with food and music. On the weekends from May 6-22 the spring KÜCHENKULT festival will take place. Tickets are still available for some events. Beginning May 11, the special exhibition "Warmbad" can again be admired in the Museum of the City of Villach. The WiDS - Women in Data Science Conference is taking place for the third time this year in Villach - registration for the event on May 19 is still possible!
---