investing
•
reading time: 7 min
•
publication date: 20.08.2021
SILICON ALPS CLUSTER - AUSTRIAN TECHNOLOGY IS ON THE RISE
Silicon Alps Cluster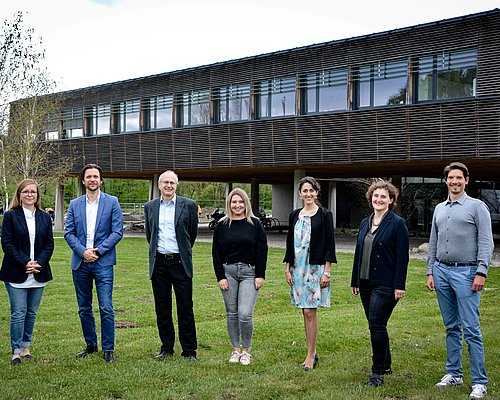 Silicon Alps Cluster GmbH, with its headquarters in Villach, was founded in August 2016 and is Austria's first multi-province coalition in the field of microelectronics and electronics. The cluster's location in the heart of Europe is well chosen as it allows partnerships with companies that have settled in the neighboring countries of Italy, Slovenia, and Croatia.
Silicon Alps Cluster (SAC) represents the interests of partners and the public in objective location development. The services are aimed especially at small- and medium-sized companies, entrepreneurs, and cooperative project development.
The initiative "Silicon Austria" of the Federal Ministry of Climate Action, Environment, Energy, Mobility, Innovation and Technology (BMK) and the technology platform ECSEL-Austria is supported directly by SAC. On the European level, the Silicon Alps Cluster, in conjunction with "Silicon Europe," replaced the former me2c – [micro] electronic cluster association.
NETWORKED THROUGHOUT EUROPE
The driving forces behind the cluster are the 140 companies and research centers focused on electronic based systems (EBS), various interest groups, and the provinces of Styria and Carinthia.
Because ongoing digitalization is leading to major changes in the global economy, and creates significant challenges for small- and medium-sized companies, the goal of the cluster is to improve the national recognition of both provinces in the field of microelectronics. Through investments in the Silicon Austria Labs (SAL) research laboratory and a large investment by Infineon, this location in southern Austria was able to get a great boost. This affirms the high value of the location as a high-tech manufacturer in Europe. And because there hasn't been any other investment of this kind in this field anywhere else in Europe, Carinthia and Styria are leaders in the Austrian innovation landscape.
MORE AWARENESS THROUGH ENHANCED VISIBILITY
The most important goals of the Silicon Alps Cluster are the enhancement of the competitiveness and innovation capacity of the cooperation partners, increasing value creation in Carinthia and Styria, boosting international visibility, and making the location more attractive for start-ups and businesses looking for new sites. Cooperative, efficient, and entrepreneurially-oriented location development has arisen as a key European driver between Silicon Valley in the USA and the markets in Asia.
Since 2019, Silicon Alps Cluster has also been the Austrian ambassador for "Startup Europe," an initiative of the European commission for strengthening the digital single market. This organization has set itself the goal of using networking to make Europe the first choice for start-ups.
FACTS & FIGURES (2021):
2016 SAC is founded
2018 Total revenue of all member companies: €15 billion
2021 140 participating companies
Shareholders are the Styrian Business Development Agency (Steirische Wirtschaftsförderung or SFG), the Carinthian Economic Assistance Fund (Kärntner Wirtschaftsförderungsfonds or KWF), the Carinthian Federation of Industry (Industriellenvereinigungen Kärnten), as well as AT&S, AVL, NXP, TDK, Infineon, Ortner Cleanroom, CISC, Intel and ams AG.
---