investing
•
reading time: 7 min
•
publication date: 26.06.2021
SILICON AUSTRIA LABS – WHEN INDUSTRY AND SCIENCE JOIN FORCES
SAL | Helge Bauer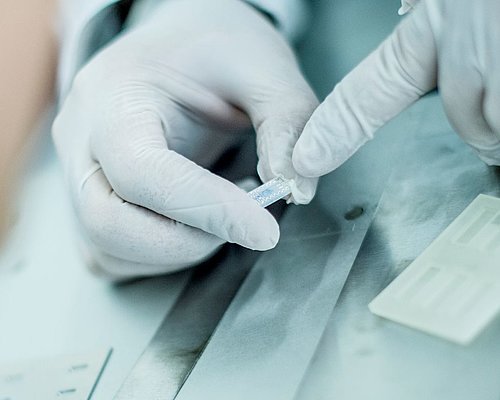 In order to turn Austria into an important European player in the field of microelectronics, in 2018 this industry decided to collaborate with research institutes. The Alpbach Technology Forum marked the official start, and since then much has happened.
With the creation of Silicon Austria Labs (SAL), a domestic center of excellence for electronic based systems came into being. Only one year after the founding of SAL the merger agreement with the renowned research institute Carinthia Tech Research was signed, and shortly thereafter the first research lab in conjunction with the Carinthia University of Applied Sciences was founded. In November of the same year the cooperative showcase project "Tiny Power Box" was launched, and SAL achieved a fixed cooperative project volume of €20 million already in December 2020.
NETWORKED THROUGHOUT AUSTRIA
The application-oriented center offers cooperative research at three locations: the headquarters is located at the University of Technology in Graz; the Linz research facility is housed at the Johannes Kepler University; and SAL networks with technology companies, research and educational institutions, and start-ups at the High Tech Campus of the Technology Park Villach (tpv). Moreover, in addition to numerous highly equipped laboratories (a metrology lab, environmental lab, and an optics lab, among others), an ISO class 5 cleanroom for the preparation of chips and wafers and the use of the newest packaging technology is available in Villach.
FROM WAFERS TO INTELLIGENT SYSTEM
With its various research focuses, Silicon Austria Labs covers the entire EBS value chain and develops technology in the fields of energy, lifestyle, health, and mobility. Whether in the area of sensor systems, high frequency technology, and power electronics or the research areas of system integration technology and embedded systems, the team operates on the basis of state-of-the-art technology, both in-house and commissioned research, as well as in cooperation with partners from industry and science.
DIVERSITY AS THE STANDARD
At Silicon Austria Labs, international researchers work on innovative technologies along the entire value chain of electronic based systems. In total there are 55 women, of which 29 are in research, and they hold positions ranging from junior scientists all the way to site and research group managers in the areas of sensor technology, high frequency technology, system integration, and embedded systems. Silicon Austria Labs pays special attention to gender-sensitive imagery already beginning in the recruitment phase, and also deliberately uses testimonials from women, for example from Christina Hirschl, site manager of Silicon Labs Austria in Villach and leader of the Sensor Systems and System Integration Technologies research group, who regularly acts as a public ambassador for women managers in the tech field.
FAST, UNBUREAUCRATIC AND INNOVATIVE COOPERATION
When working on projects, SAL focuses above all on the collaboration of multiple partners in order to create synergies and so strengthen the Austrian and international innovative capacity. With Silicon Austria Labs' special cooperation model, projects can be started quickly, unbureaucratically and without a grant application. Whether a smaller company or a global player, there is an individual solution for every partner and every idea, and cooperation partners only have to contribute 25% of the project volume in cash. In this way projects can be created and started up within only a few weeks.
FACTS & FIGURES (2021):
2018 - Founding of SAL
2019 - Merger between SAL and Carinthian Tech Research
218 employees, of which 55 are women
173 research employees, of which 29 are women
Shareholders

50.1%, the country of Austria
10%, Styria Business Development Agency (SFG)
10%, the province of Carinthia
4.95%, Upper Austrian Research GmbH (UAR)
24.95%, Electric and Electronics Industry Professional Association (FEEI)
---