living
•
reading time: 10 min
•
publication date: 19.04.2022
AUSTRIA IN GLOBAL RANKINGS - SAFETY
RVT | Michael Stabentheiner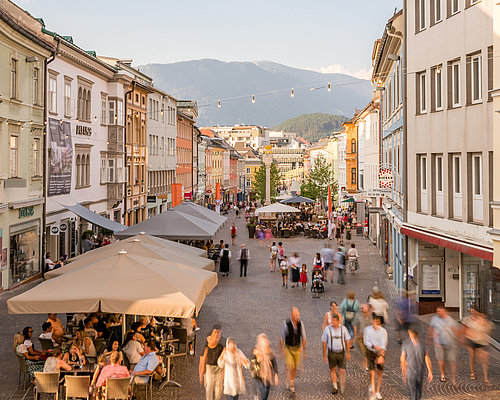 Villach is a place where you can feel good. Diverse work and educational opportunities, good infrastructure, a colorful cultural program, and a beautiful environment with countless leisure activities make the city an especially great place to live. In addition, Villach is quite popular with expats because Austria itself has so much to offer: things such as a high quality of life and a clean environment, a fully developed social system, good and comprehensive healthcare, as well as a low crime rate and a high level of safety.
Our new blog post series, "Austria in Global Rankings", focuses on these advantages of living in Austria, and how they rate in international comparisons. The first part of the series had to do with the environment, climate, and sustainability in Austria. In this second part we will consider the topics of safety and peace in Austria, with the most important results from various international rankings gathered together in a convenient summary.
AUSTRIA AS A PEACEFUL HAVEN
According to a 2020 survey by the Federal Ministry of the Interior, 97% of Austrian residents feel "very safe" or "pretty safe" where they live. But how does this assessment of safety in Austria fare in an international comparison? Compared to other countries, Austria is considered a particularly safe and peaceful country, with a low crime rate, and achieves good results in various rankings in the category "Safety":
Safety
in global rankings

11th
out of 167
Prosperity Index
in the subcategory "Safety & Security" (2021)
prosperity.com
5th
out of 128
World's Safest Countries
Global Finance Magazine (2019)
gfmag.com
In 2021, Austria fared best in the Prosperity Index categories "Natural Environment" and "Safety & Security". The category "Safety and Security" measures the extent "to which war, conflicts, terror and criminality have destabilized the safety of individuals", and is also the category in which Austria has improved the most in the last decade.

The safety index of the "World's Safest Countries 2019" rankings from Global Finance Magazine, which is based on data from the World Economic Forum and the Global Institute for Peace, takes into account the risks of natural disasters as well as those from crime, terrorism, and war.
© Stadt Villach | Karin Wenig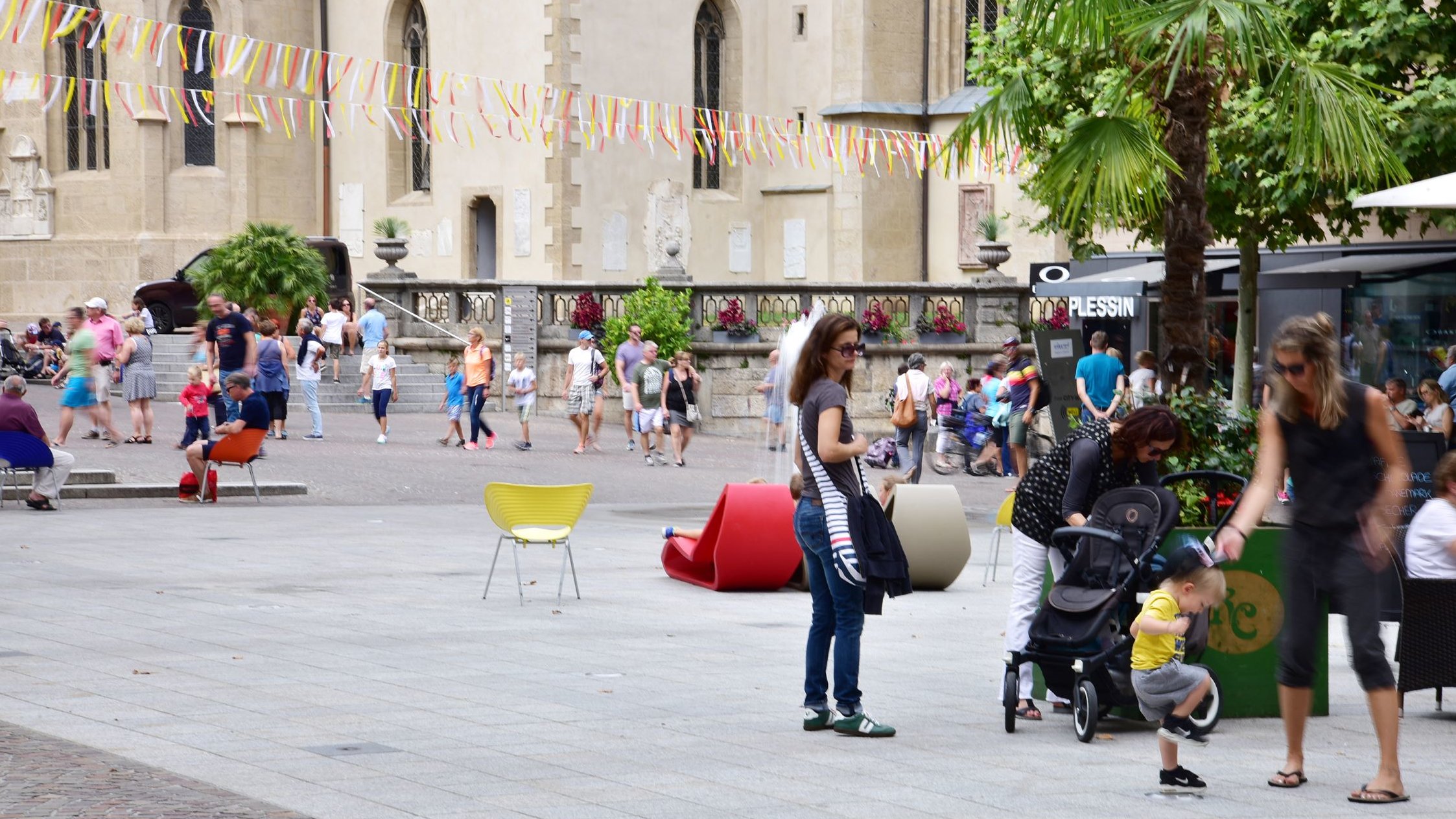 AN ABOVE-AVERAGE BETTER LIFE
The OECD's Better Life Index also confirms the high sense of safety in Austria with a grade of 9.3 - in comparison, Mexico came in last with a grade of 0.2, while Norway achieved the best safety rating result with 9.9.
7th
out of 41
in the category "Safety" with a grade of 9.3
6th
out of 41
high feeling of safety 85.7% feel safe walking alone at night
The Better Life Index uses the following two indicators to assess a country's safety: personal perception of safety when walking home alone at night - 85.7% of people in Austria say they feel safe (compared to the OECD average of 73.9%); and the so-called murder rate, which is considered an important and reliable indicator of a country's level of safety. Austria's murder rate of 0.5 falls well below the OECD average of 2.6. What is particularly remarkable is the low level of inequality between the sexes, which compares the results of two indicators of inequality between men and women. Austria occupies both 2nd and 4th place in the indicators, with a very small gender gap
PEOPLE FEEL SAFE HERE
The feeling of safety is also ranked as "high" on the global crowdsourced database Numbeo. The City of Villach also does quite well with a high Safety Index rating (71.98) and a low Crime Index rating (28.02). In Villach, the concern about being "subject to a physical attack because of your skin color, ethnic origin, gender or religion" is rated particularly low, with a rating of 15.54.
Safety & Crime
according to user information on Numbeo (2022)
numbeo.com
73.92
"high"
26.08
"low"
© RVT | Michael Stabentheiner

NEUTRALITY AS A GUARANTEE OF PEACE
Austria is known around the world not only as a safe country, but also as a militarily neutral country. In 1955 Austria enacted its "permanent neutrality" law, and, despite its entrance into the EU in 1995, has retained its military non-alignment to this day. Among other things, this contributes to the fact that Austria is rated as a peaceful nation in global rankings.
Risk of Conflict & Peacefulness
in global rankings

6th
out of 163
15th
out of 163
The Global Peace Index takes into account ongoing national and international conflict, societal security, militarization, and the economic costs of violence in a country. Although Austria recorded the second largest drop in points in Europe due to the tragic terror attack in Vienna in November 2020, it is still one of the most peaceful countries in the world according to the Global Peace Index.

In the Positive Peace Index 2022, which measures attitudes, structures, and institutions that support and maintain a peaceful society, Austria also achieves an impressive ranking.The "Pillars of Peace" include: the free flow of information, good relations with neighbors, fair distribution of resources, acceptance of the rights of others, a healthy business environment, high levels of human capital, a well-functioning government, and low levels of corruption.
In conclusion, it can be said that the general sense of security of the people who live in Austria is consistently high, and this perception is also reflected in the actual objective safety situation in the country.
In the third and final post in our "Austria in Global Rankings" series, we'll take a closer look at everything around the topic of health and find out why the Austrian healthcare system is one of the best in the world.
---