living
•
reading time: 7 min
•
publication date: 28.08.2023
WHAT'S NEW!? #30 - VILLACH IN SEPTEMBER 2023
Karin Wernig
The welcome2villach team collects the most important news from around Villach in a compact, monthly "News Story", with links to more information. In September, the newest "Grünes Eck" (Green Corner) will open in Villach, the school year 2023/2024 begins under optimized conditions, the tpv Technologiepark Villach will be connected to the international data highway network, the cycling initiative gains further momentum, and several anniversaries are set to be celebrated!
Grand Opening of the "Aurelia Petschnik Park": The new and largest Green Corner in Villach, located in the densely populated district of Perau, will officially open on September 22nd with a big family celebration. The 4,500 square meter intergenerational park offers a natural oasis of well-being, combining free recreational activities, biodiversity, and climate protection. Park visitors can look forward to communication corners, resting areas, extensive lawns, playground equipment made from natural materials, a community garden, and drinking fountains. The Green Corner is named after the dedicated politician and the first woman in the Carinthian State Parliament, Aurelia Petschnik.

The school year 2023/2024 is starting! The city has invested diligently in the quality of its schools, including small class groups and improved conditions for child-friendly school days. The school day care has been expanded from 49 to 54 groups for the new school year, partly with a new blended learning format, alternating between leisure time and classes. Furthermore, for this school year, the schools have been connected to a high-speed fiber-optic network to facilitate modern teaching with tablets.

Super Internet at tpv: The tpv Technologiepark Villach will be connected to the international data highway network in the Fall, enabling powerful connections and open access for third parties. This connection is established through a cooperation between the city of Villach and the broadband initiative Kärnten GmbH, avoiding the need for extensive construction costs. This promotes the development of the technology park without incurring additional costs for Villach.
© Stadt Villach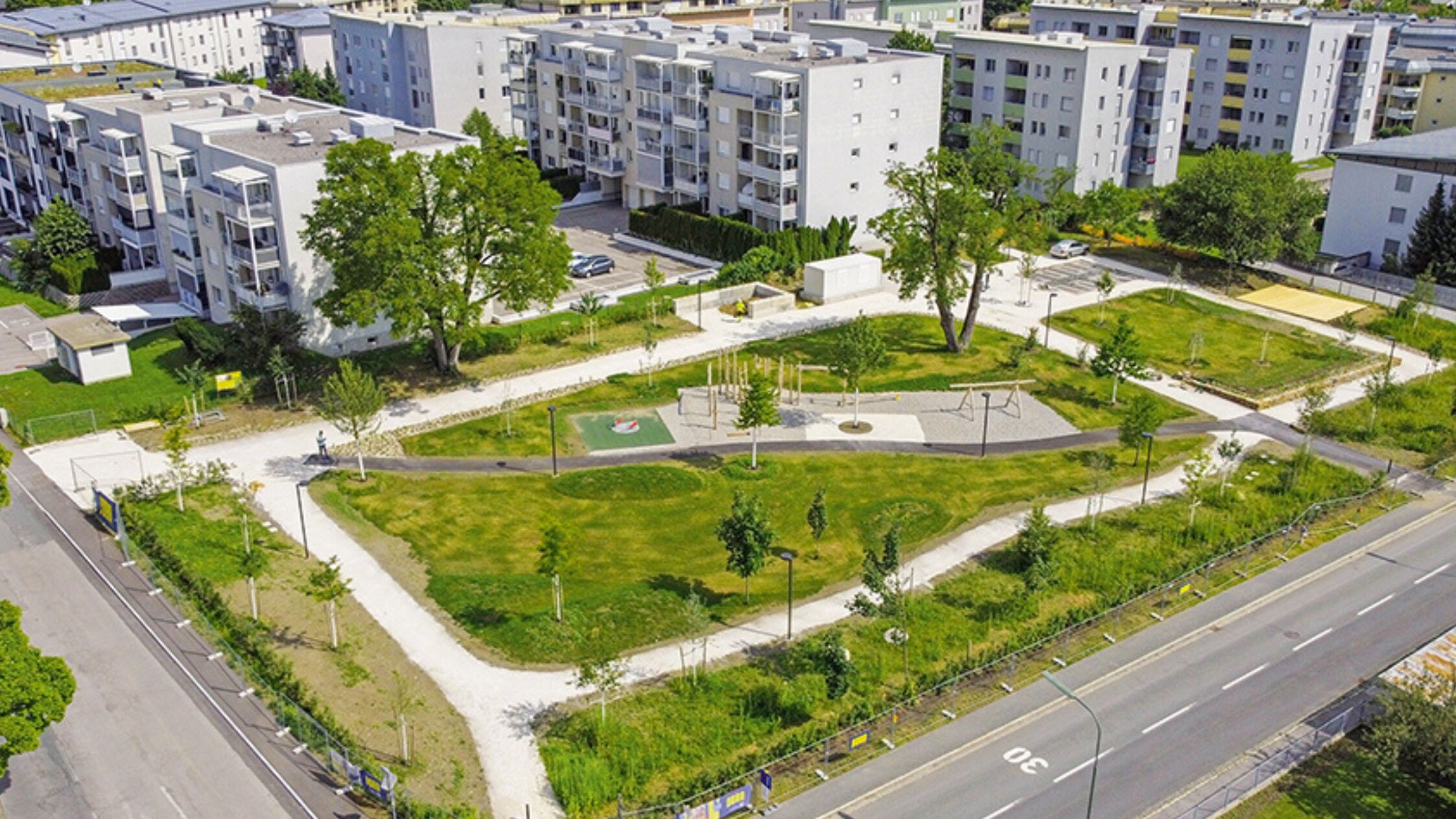 Cycling Initiative in Full Swing: The city of Villach is committed to expanding cycling paths and promoting cycling as an environmentally conscious means of transportation. In the Spring, a new cycling and pedestrian path was already opened on Tschinowitscher Weg. Another important step is the construction of a roundabout on Italiener Straße, where four cycling paths will intersect. This creates a seamless cycling route between Völkendorf and Lake Faak.

Attractive Offers for Seniors: The city of Villach provides diverse offerings for all age groups. For the older generation, regular club meetings, senior afternoons (September 22nd-24th), and special lectures on health, safety, and social benefits are organized. New offers include barrier-free guided tours in the city museum for individuals with cognitive impairments. More information about this can be found here.

Taste Day for Trend Sports: On the upcoming trend sports day (September 16th), children and adolescents from 12 to 18 years old can try out various sporting trends on Wasenboden and experience the diversity of the city's leisure activities. In case of bad weather, the event will be postponed to September 30th.

Environmental Pioneers Wanted! The city of Villach is once again awarding the Environmental Prize for innovative, sustainable projects in the fields of energy, climate, and environmental protection. Applications can be submitted in the fall. All information about this can be found here.
Galerie Freihausgasse Turns 30: The Gallery in Freihausgasse in Villach celebrates its 30th anniversary with two major exhibitions, providing a stage for renowned as well as emerging artists and offering a retrospective on 30 years of contemporary art. The vernissage for the first exhibition takes place on September 14th.

25 Years of the European Bike Week: Since 1998, the European Bike Week has been one of the most significant summer events in all of Carinthia, attracting tens of thousands of motorcycle enthusiasts to Lake Faak every year. This year, the event celebrates its 25th anniversary from September 5th to 10th, 2023, featuring a 120-year Harley-Davidson special exhibition, an adventure zone for off-road test rides, the Custom Bike Show, a diverse supporting program, and, of course, the annual and beloved Harley Parade!

Events: In the upcoming September, several captivating events will take place in Villach: Starting from September 5th, the interactive theater project "Being Hamlet" offers an extraordinary experience through VR technology and 360-degree recordings. At Dinzelschloss, the scholarship recipients of "Literatur:im:süden" will provide insight into their latest works through a literary review reading. On September 30th, visitors at kulturhof:villach can enjoy a performance of Ethio-Jazz by Samuel Yirga and his sextet.
---