living
•
reading time: 6 min
•
publication date: 16.12.2021
SNOW FUN! GREAT IDEAS FOR WINTER ACTIVITIES
RVT | Stefan Leitner
With the abundant snowfall in early December the region has a definite winter feeling, even though the coldest season hasn't quite started yet. If you're looking for some fresh and fun ideas for what to do in this winter wonderland you've come to the right place! We've put together a great list that will inspire you to get outside and enjoy the region around Villach in all its winter glory.

For an exciting combination of exercise and fun, which is also great for the whole family, grab your sled (Rodel) and head to the Trabinerhof sledding run (Rodelweg). From the village of Korpitsch drive south towards Trabinerhof and you should be able to find parking near the bottom of their mountain road (or park in the village). Walk with your sled up the road through the beautiful woods until you get to the Trabinerhof mountain hut, where you can take in the fantastic view and have a nice break - then jump on your sled and enjoy the super fun 1.5 km ride down the snowy (and well-groomed) road! (And check here if you're looking for more sledding ideas!)

Love animals or looking for a unique experience? Take a winter walk with llamas! Put together a small group and call the friendly folks at LamaTour to book your hike through the beautiful winter landscape around Ferndorf and the Mirnock massif mountain. (Also great as an experiential gift for someone who's hard to shop for!)

Hiking can be great in winter just like in summer, and there are tons of fantastic winter hikes around Villach, both in the mountains and the valleys. For families we can especially recommend the trail at Dobratsch Nature Park, or the walk around the Bleistätter Moor if you're looking for a peaceful nature experience in the lowlands.

Speaking of Dobratsch Nature Park, it is not only a great place for a hike. With opportunities for sledding, cross-country skiing, backcountry skiing (also called ski touring), and all kinds of other fun and magical programs, there are winter activities for everyone who enjoys snow. (And don't forget the winter shuttle bus, which will take you from Villach to Dobratsch and back!)
Have you ever tried snowshoeing? If you'd like to experience the beautiful winter landscapes of Carinthia at a slower pace you should definitely check out one of the many snowshoe trails around the province. For a fantastic combination of peaceful winter forests as well as sunshine and great views we can definitely recommend the Verditz snowshoe tour!

Ice-skating is another fun and beloved wintertime activity, and there are several places around Villach to enjoy a day on the ice. When the weather gets cold enough you can skate on the lakes around Villach - Lake Aichwaldsee is an absolute favorite! (Be sure to check the current ice conditions to see whether the lake you want to go to is open for skating.) There are also indoor rinks in Steindorf am Ossiacher See and at the Stadthalle in Villach, in addition to the outdoor rink in downtown Villach at Rathausplatz. Insider tip: For a day-trip a little further afield, a trip to Lake Weißensee is sure to be a highlight - great ice on the beautiful lake is nearly always assured, the natural surroundings are amazing, and there are great restaurants with delicious food within an easy walk of the lake!

Looking for a place to enjoy some cross-country skiing? The Dreiländereck slopes in Seltschach offer 10 km of groomed trails for both classic cross-country skiing as well as skate skiing, and they are also great for beginners. If you're looking for something closer to town, the Alpen Arena has some fantastic trails, and you can also check out the trails in Wasenboden and Gratschach.

For a truly decadent experience, why not pamper yourself at the spa after a fantastic day on the slopes? The KärntenTherme thermal spa offers evening discounts for visitors with ski passes from several local pistes, Gerlitzen and Dreiländereck among others. This ski and spa experience could be just the thing to help you have a perfect winter day!

We hope our ideas have inspired you to get outside and experience our beautiful region in the snow!
© RVT | Hannes Pacheiner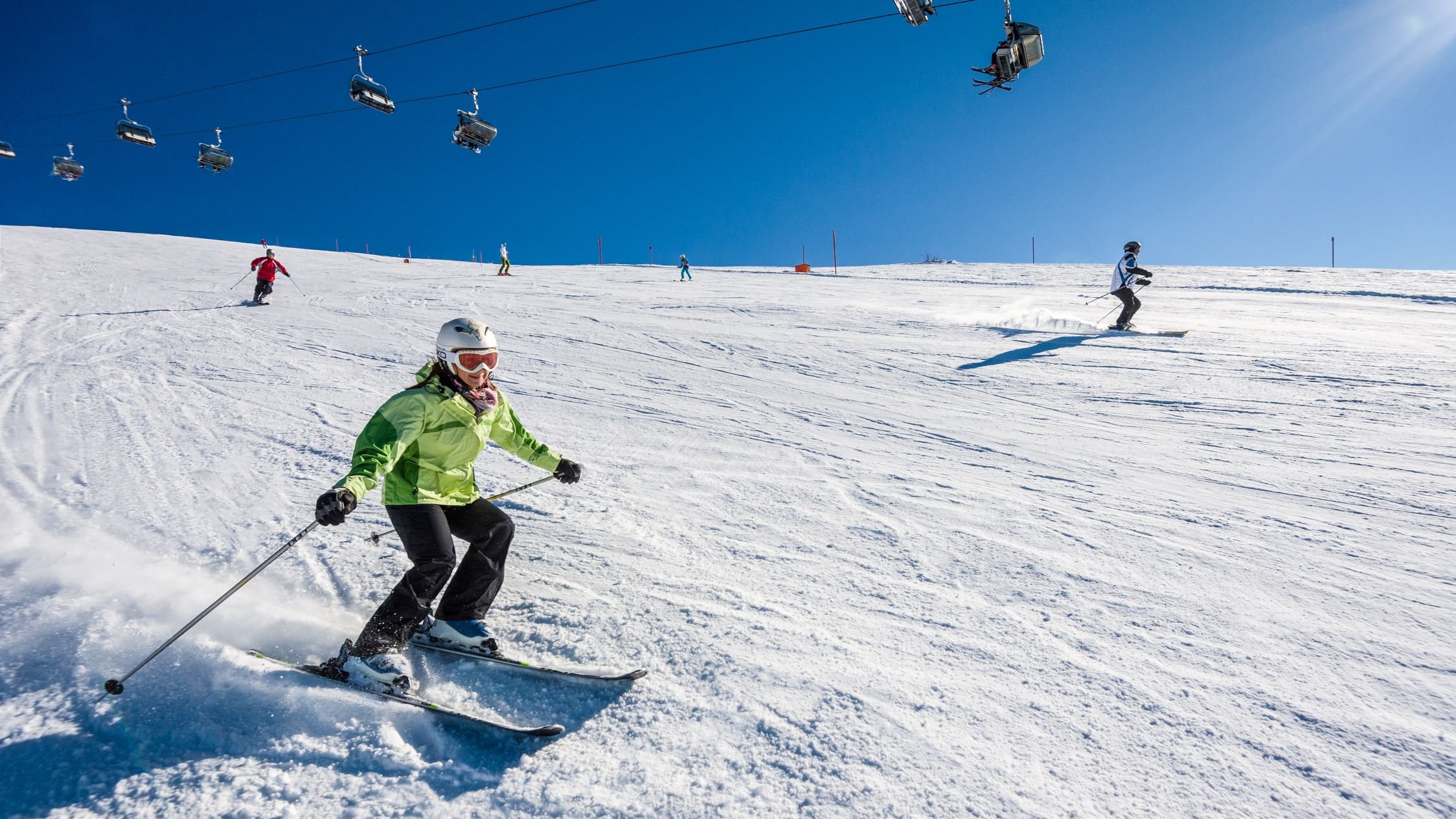 ---