living
•
reading time: 6 min
•
publication date: 07.04.2019
SUNDAY FUN-DAY: WHAT TO DO ON SUNDAYS IN VILLACH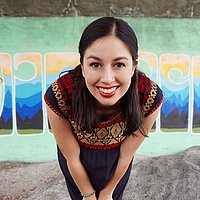 Österreich Werbung | Peter Burgstaller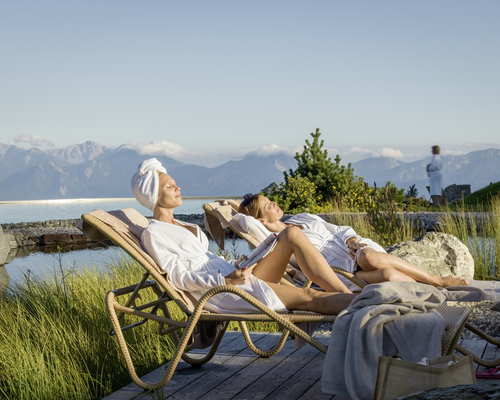 On Sundays and public holidays, Villach becomes a quiet city since all shopping centers and supermarkets are closed for the day of rest. For many new arrivals to Villach, there is an adjustment period to adapt to planning for Sundays. The first few months I lived here, dinner on Sunday was always a mix of leftover groceries. Even though the city closes down on Sundays, it makes Sundays a true day of rest, so why not enjoy it? Here are Welcome2Villach's tips to make a Sunday in Villach into a "Sunday Fun-day".
WHERE TO SHOP
So you forgot to plan for Sunday and find that you need to shop. Don't worry - there are still options for these emergency situations. Most gas stations such as Eni and BP have a cafe and shop with a modest selection of goods such as bread, cheese, and convenience foods. If you have a car, you also have the option of driving to the Eurospar in Tarvisio, Italy. Unsurprisingly, every time I go shopping in Tarvisio on a Sunday, I see someone I know from Villach. During summertime, several supermarkets near Lake Faak and Lake Ossiach are also open on Sundays to accommodate tourists. If you need medicine from a pharmacy on Sundays or public holidays, there are on-call pharmacists available in Villach for an additional service charge. To find a pharmacist available, check the "Bereitschaftsdienste der Apotheken in Villach" calendar.
SATISFY YOUR SWEET TOOTH
Many of the Konditorei (confectioners) in Villach are open on Sundays such as Konditorei Restaurant Rainer and Cafe Bernold. During warm weather, many cafes and Konditorei have outdoor seating for you to enjoy some sunshine along with your sweets. Sunday is a great day to participate in the Austrian Kaffeepause tradition.
SHOP AT THE FLEA MARKET
Spend your Sunday shopping for bargains at one of the two large flea markets that take place in Villach. The Villacher Stadtflohmarkt takes over the parking lot of the Park Hotel with many sellers offering unique used items. Across town, the Alpe-Adria Flohmarkt happens in the parking lot of the Trans Gourmet supermarket. For additional information on where to find more second-hand shopping in Villach, check out the Welcome2Villach guide.
© Stadtmarketing Villach
ESCAPE INTO NATURE
One of the benefits of living in Villach is all of the nature that surrounds its residents. There are snowy mountains for skiing in winter and warm lakes for swimming in summer. Use Sunday as an opportunity to enjoy a long bike ride along the Drauradweg. Or how about hiking to one of the region's many Alpine Huts?
HOST A POTLUCK
For many Austrians, Sunday is a day to be with the family. Since many expats in Villach don't have an Oma's home to go to for dinner - why not organize a potluck with friends? Who knows - you may help your friend who forgot to plan for Sunday and ran out of food.
CROSS THE BORDER
Villach is conveniently located in the tri-border region where the Austrian, Slovenian, and Italian cultures meet, meaning Sunday is a perfect opportunity to explore. While Austria shuts down on Sundays, shopping centers in Slovenia and Italy do not. Use Sunday as an opportunity to cross the border and explore nearby cities such as Lake Bled in Slovenia or Udine in Italy. If you don't have a car, learn more about public transport options to and from the city of Villach.
One of the benefits of many things being closed on Sundays in Villach is that it gives everyone a chance to relax. If hiking, traveling or shopping doesn't appeal to you, think of Sunday as the perfect opportunity to just rest. Wishing everyone a happy Sunday Fun-day in Villach!
---