living
•
reading time: 6 min
•
publication date: 28.10.2021
WHAT'S NEW!? #8 - VILLACH IN NOVEMBER 2021
Marta Gillner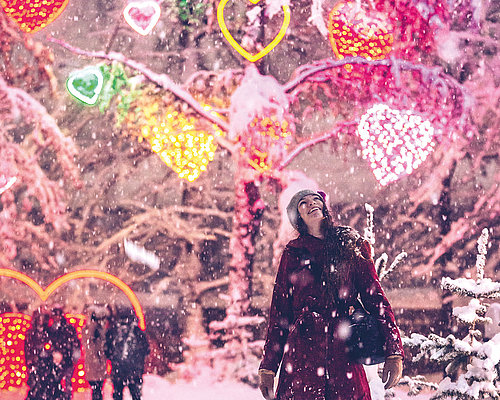 The welcome2villach team collects the most important news from around Villach in a compact, monthly "News Story", with links to more information. In November there is news about the magical Advent season, cultural events, sustainability, and more ways to get vaccinated.
Beginning in 2022 there will be a new preschool in the Technology Park Villach, and it will have its own mini educational lab which will be available for use by all interested preschools in Carinthia. The kids will be supported in all MINT subjects - mathematics, IT, science, and technology. In addition to three groups for kids from 3-6 years old, a daycare for younger children from 1-3 years old is also planned.

Villach is focusing on the power of the sun. The former landfill in Müllnern bei Villach will be turned into Carinthia's largest photovoltaic installation and will provide enough electricity for 1300 households. The first call for construction bids could be put out by the end of the year, with construction planned to begin at the end of 2022. Villach is focusing more and more on the expansion and development of PV systems. After the recent installation of a PV system on the roof of the KärntenTherme, similar systems are planned to be installed on various preschools and schools, as well as fire stations and the Admira soccer stadium.
© Karin Wernig
Murals have beautified Villach's urban landscape for some time now. In addition to the works of art on the Khevenhüller school, Villach's sewage treatment plant, on Staubers Stadtschenke, and on buildings in the Widmanngasse and the Gerbergasse, the large surfaces of the recycling center and the company Saubermacher will also soon be given a makeover. The city is looking for artists talented in digital art, graffiti, and street art. Applications must be received by christopher.pfleger@villach.at by December 13, 2021. Detailed information can be found at villach.at/streetartwettbewerb.

The City of Villach was able to build numerous bike paths this year and thus significantly expand the city's cycling infrastructure. The primary aim is to become Carinthia's most bike-friendly city. After a four-month period of construction the Kilzerbrücke Bridge has been opened to traffic again, and it now boasts a bike lane that helps get you to the city center.

Villach is vaccinating in the fall also! In addition to being able to get the COVID vaccination twice a week in the city hall (Rathaus) (Tues & Fri, 3-7 p.m., no appointment necessary, third shot also available), you can now also get a flu shot. These shots are available by appointment only, which can be booked online. Flu shots are available on Mondays from 8:30 - 11:30 a.m. and 1 - 3 p.m. until the end of January. Cost: €22.
Villach is a city of culture, and in 2022 the Gironcoli-Förderpreis Award will be awarded for the sixth time. All young and talented Villach residents up to 30 years old can be nominated anytime through the end of November. Nominations can be sent to gironcolipreis@villach.at.

Artisan craft markets, ice skating rink, Winter Wonder Woods, and a Ferris wheel - this is Advent in Villach, which will take place beginning on November 13th (in accordance with all current COVID safety measures). In order to avoid crowds of people, activity stations throughout the downtown area are planned. In addition to the Advent Market around the parish church (Stadtpfarrkirche), you can look forward to six market stands on the Hauptplatz where delicious food will be served (the "3-G-Rule" will be in place). A scenic train, pony rides, and a kids' train await the youngest guests, and the Winter Wonder Woods and the newest attraction - a 50 meter high Ferris wheel on the Nikolaiplatz - are sure to put smiles on children's faces.
---