enjoying
•
reading time: 12 min
•
publication date: 19.11.2021
UPDATE: NEW LOCKDOWN AND CURRENT VACCINATION AND TEST OPTIONS
Stadt Villach | Kofler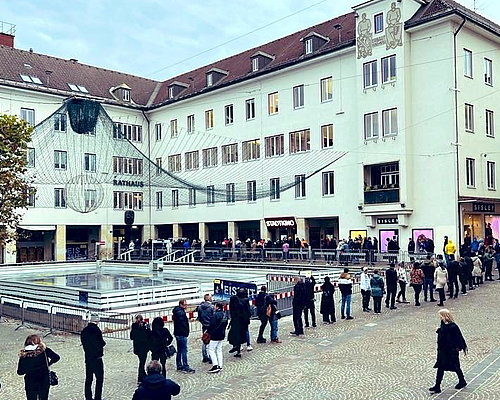 The first COVID vaccinations were administered in Austria almost exactly one year ago. Since then, around 6 million Austrian residents have gotten the first shot, roughly 5.5 million have been vaccinated twice, and 800,000 people have already gotten the third COVID shot.
In spite of this, Austria has in the last weeks slid into a fourth wave of infections, which has brought with it stricter rules. That's why there will be a nationwide lockdown for everyone in Austria (vaccinated and unvaccinated) beginning on November 22nd. The following measures have been set by the Austrian federal government:
The lockdown will last for 20 days for people who are vaccinated and recovered, and longer for unvaccinated people.
All shops will be closed; food shops and pharmacies will remain open.
All close-contact services, such as hair salons, must close.
You may again only leave your home for the now well-known reasons (for work, to visit the doctor, emergencies, to get vaccinated, to shop for essentials, exercise, etc.).
Schools and preschools (Kindergärten) will remain open for everyone who needs them! In all schools and for all ages it is required to wear an FFP2 mask. However, the federal government requests that everyone who can keep their kids at home, to please do so. Study packs will be made available for all children who do school from home.
Hotels, bars, cafés, and restaurants will also be closed.
Everyone who is able to should work from home.

Due to the current measures that are in place and the constantly increasing numbers of new infections, more and more people are deciding to get vaccinated. After the successful "Sommerspritzer" campaign, the City of Villach is now expanding its vaccination offerings, and its "Challenge 3000" is providing additional motivation.
MORE OFFERINGS AND THIRD SHOTS ALSO POSSIBLE
Until further notice, it is possible to get a vaccination every Tuesday and Friday from 12 - 7 p.m. in the Rathaus. If you'd like a booster shot (third shot) it is important to make sure you've waited the appropriate time since your last shot: If your first shots were from "BioNTech-Pfizer", "Moderna", or "Astra Zeneca" you must wait at least four months after your second shot. "Johnson & Johnson" vaccinations are normally only one shot, but after at least 28 days it is possible and recommended to get a booster shot.
UPDATE (as of December 1st): Until further notice, the City of Villach is now also offering vaccinations against COVID-19 on Wednesdays. You can get a shot between 12-7 p.m., and only the BioNTech-Pfizer vaccine is available.

Advance registration is not required; please bring a valid picture ID and your e-card with you.
ADDITIONAL VACCINATION OPPORTUNITIES
Vaccinations will be offered in Villach's ATRIO shopping center on Friday, November 19 and Friday, November 26, from 10 a.m. to 6 p.m. The vaccination site is located on the 2nd floor (that's the 3rd floor for the Americans out there) next to Planet Lollipop. "Pfizer" and "Johnson & Johnson" vaccinations will be offered, while supplies last.
The Red Cross has opened up an additional vaccination site in Villach's VEZ shopping center, which is open on Saturdays and Sundays from 8 a.m. - 6 p.m. Advance registration is not necessary but may be done through the Kärnten impft website if desired.
It is also still possible to get a COVID vaccination at the offices of many practicing doctors.
CHALLENGE 3000
The City of Villach has created the "Challenge 3000" campaign in order to give unvaccinated people more motivation to get vaccinated. If 3000 people receive their first COVID shot between November 16 and December 31, there will be a drawing for three €3000 Cityshop gift certificates and other prizes. Further information with exact conditions for participation as well as the online form can be found here.
© Stadt Villach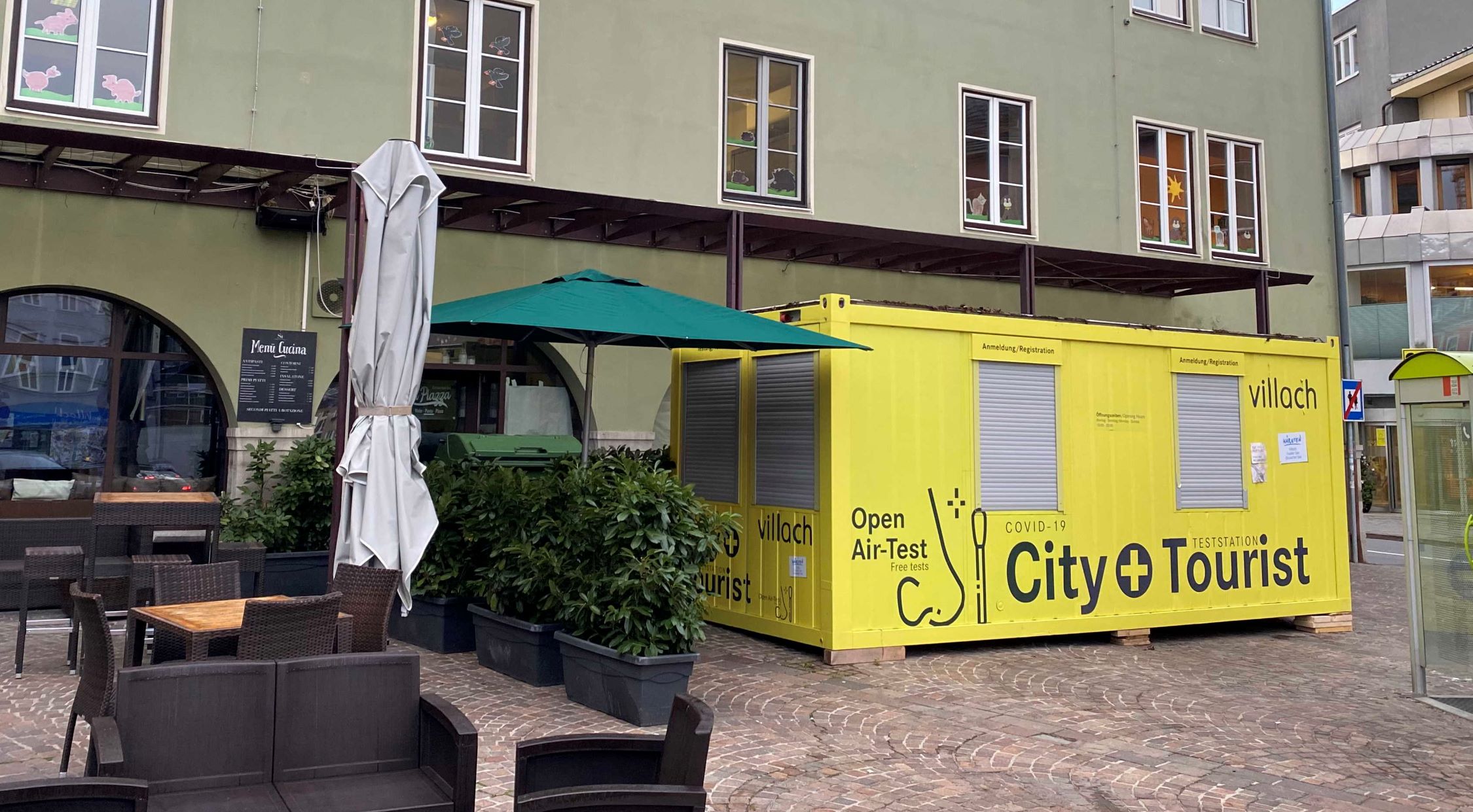 WAYS TO GET TESTED
Since November 1st it has been required to show a 3-G certificate in order to go to work. Employees and company owners must therefore be tested, vaccinated, or recovered. A negative test result must be shown via an official antigen test (valid for 24 hours) or PCR test (valid for 48 hours); antigen home tests are no longer valid for 3-G purposes. Due to the increased demand for testing due to the 3-G requirement, the City of Villach has expanded its testing sites. Of course it is still possible to get tested at many pharmacies, though for this you need to make an appointment ahead of time. Since November 8th it has also been possible to do a PCR "gargle test" at home.
THE HEALTHCARE HOTLINE
Due to the increasing number of new COVID infections in Austria, the healthcare telephone hotline available by dialing 1450 has sometimes been overloaded, which is why the Province of Carinthia has created a new website where you can register suspected COVID cases. Through this website, suspected cases or positive antigen test results are forwarded quickly and simply to the Carinthian health authorities.
FREQUENTLY ASKED QUESTIONS
The Health Department of the City of Villach has compiled online a list of frequently asked questions around COVID-19. All questions and answers can be found here (German only).
---