living
•
reading time: 4 min
•
publication date: 15.07.2021
NATURAL SWIMMING AREAS IN AND AROUND VILLACH
Kärnten Werbung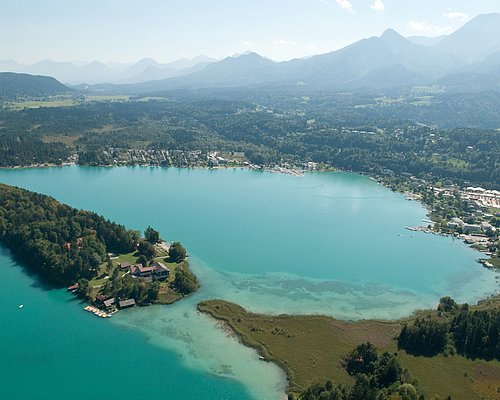 When the temperature rises to above 30 degrees C (86 degrees F) there is often nothing better after a day in the (home) office than jumping into cool water. Villach's beaches are popular on warm days and are often quite full after offices close, which is why we've put together a list of the most beautiful natural swimming areas in and around Villach for you. But don't forget - even at these places it is important to maintain distance from others due to the coronavirus, and especially to make sure to help keep these areas clean and free from trash. And it's also important to keep in mind that natural swimming areas should be seen as really more of a place to take a short cool-off swim, and not as a place to hang out for hours at a time.
LAKE AICHWALDSEE
Lake Aichwaldsee is a small lake with an idyllic location and is located only a few kilometers south of Lake Faaker See. It is one of the last undeveloped and natural lakes in Carinthia and has outstanding water quality, like all Carinthian lakes. On Lake Aichwaldsee there is a small fee-based beach to the left of the parking lot, but if you follow the path on the right of the parking lot you'll find an undeveloped area where you can swim for free.
© RVT | Christina Lennkh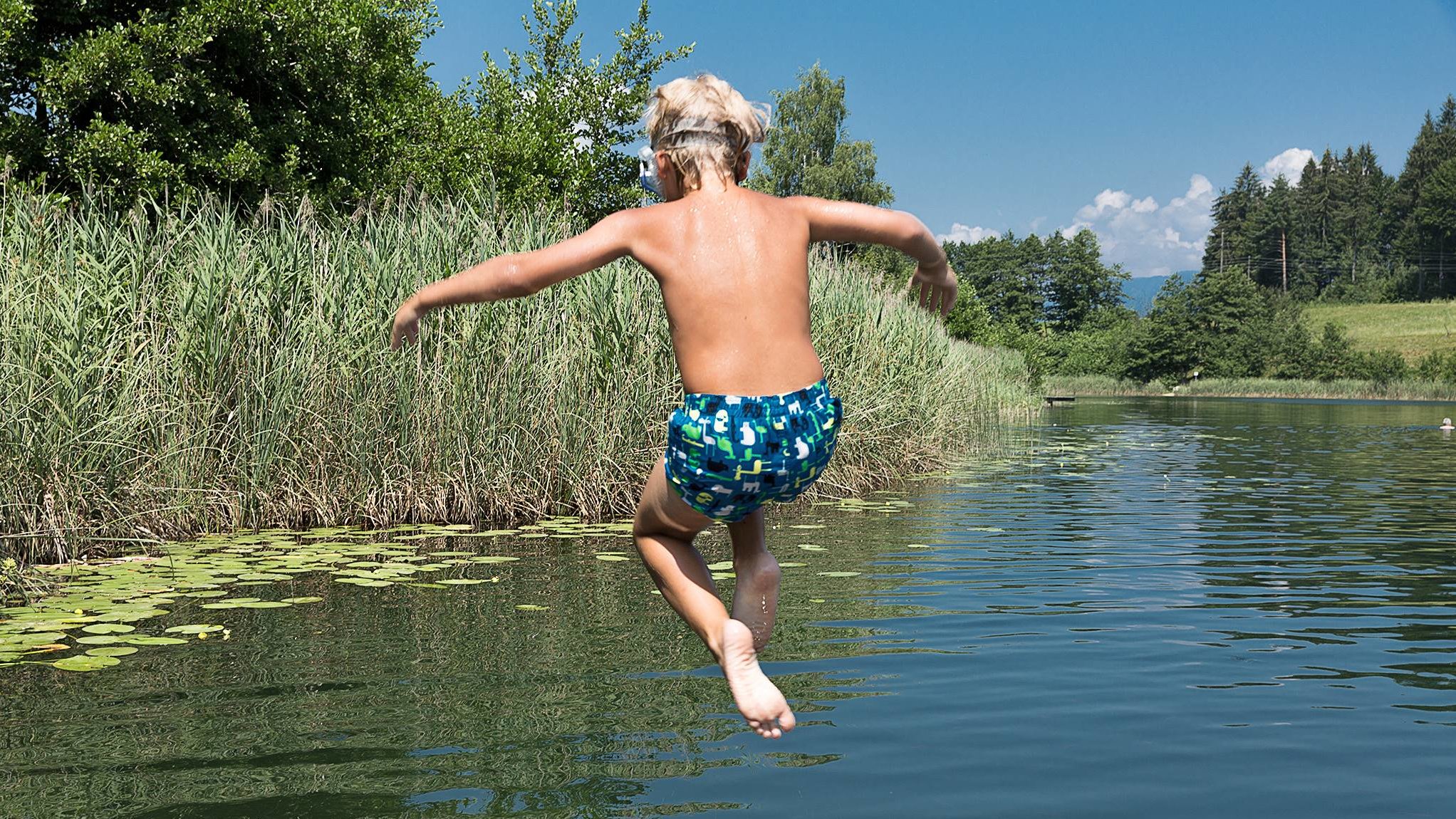 LAKE FAAKER SEE
On Lake Faaker See there are two areas where you can cool off for free. At the end of the peninsula behind the Austrian Sport Resort (Bundessportzentrum) there is a place you can access the water, though you should plan to get there by foot or bike as it is not accessible by car. A place that is better for families is the so-called "Siedlerstrand" or Siedler Beach next to the Arneitz Campsite. There is a parking lot about 250 meters away at the fitness trail (Fitnessparcours).
LAKE OSSIACHER SEE
On Lake Ossiacher See there are also two places to jump in for a swim. In Bodensdorf you can get to the lakeshore via the bike path and a short walk, and in Steindorf the public lake access point is located behind the Nagele Campsite at the end of the road.
© RVT
THE "SCHÜTT" AND THE GAIL RIVER
Those looking for a proper cool down should look no further than the "Schütt". The Gail River is deep enough to swim in certain parts of this nature conservation area, and kids can play on the sandy banks. These areas are accessible with a car and a short walk and also by bike. In the Warmbad neighborhood there is also an awesome swimming area on the Gail near the barbecue spots.
MAIBACHL
After intense rainfall or when the snow is melting in spring people around Villach look forward to the Maibachl running. The Maibachl is made up of two thermal pools and is part of the Warmbad thermal springs system, but due to the pools' higher locations they only fill with thermal water after there is a hard rain or when the main snowmelt is occurring. It is an amazing place to relax when the pools of the open-air thermal springs are filled with warm 29 degree C (84 degrees F) water.
---