enjoying
•
reading time: 10 min
•
publication date: 09.02.2022
ARRIVING IN VILLACH - THE CARINTHIAN WELCOME CENTER
Standortmarketing Kärnten| Michael Stabentheiner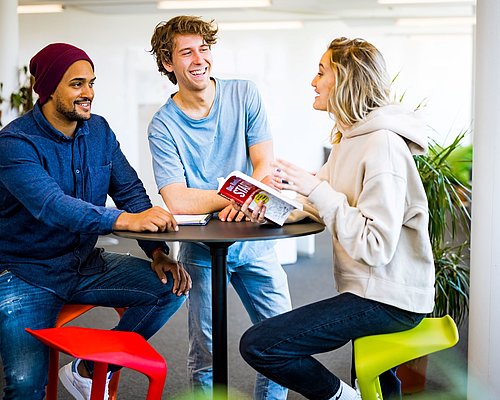 In the first post in our Arriving in Villach blog post series we introduced you to the Carinthian International Center, an organization that has many great resources for individuals and families who are moving to the region. This month we'll present to you the Carinthian Welcome Center, or CWC, another helpful service organization that can help make your transition to life and work in Carinthia go more smoothly.
A MISSION TO WELCOME & CONNECT
The Carinthian Welcome Center is a service organization of the Carinthian provincial government that provides advice and assistance free of charge to those considering settling in the region. The CWC's main goals are: to offer networking opportunities for private individuals, organizations, and companies; to promote Carinthia as an attractive location for skilled workers; and to provide support for newcomers related to all aspects of getting settled in the region.

COMPREHENSIVE AND PERSONALIZED SUPPORT
The first place to look for help from the CWC is their website, which has a wealth of information about such things as the logistics of moving to Austria and Carinthia, important information about wages, childcare, and educational opportunities, finding housing, Austrian health and social systems, finding a job, and much more. They also have a job search engine, links to other helpful regional organizations, and posts about local success stories.
In addition to the comprehensive information on their website, the professionals at the Carinthian Welcome Center recognize that everyone has their own unique situation and needs, and that's why they also provide personal advice and support tailored to each person - free of charge! Some of their personalized services include: helping you get your foreign degrees and professional credentials recognized and validated for use in Austria; introducing you to relevant local professional networks; supporting you in sorting out necessary bureaucratic matters; and any other sort of advice or help you might need to make your move to Carinthia a success.
Getting in touch with the CWC can be a great way to integrate much more quickly into your new home in Carinthia, to get through complicated bureaucratic affairs more smoothly, will save you tons of time and energy versus doing research on your own, and can help get you networked more easily and quickly into the local scene. They're there to support you!
© Standortmarketing Kärnten | Johannes Puch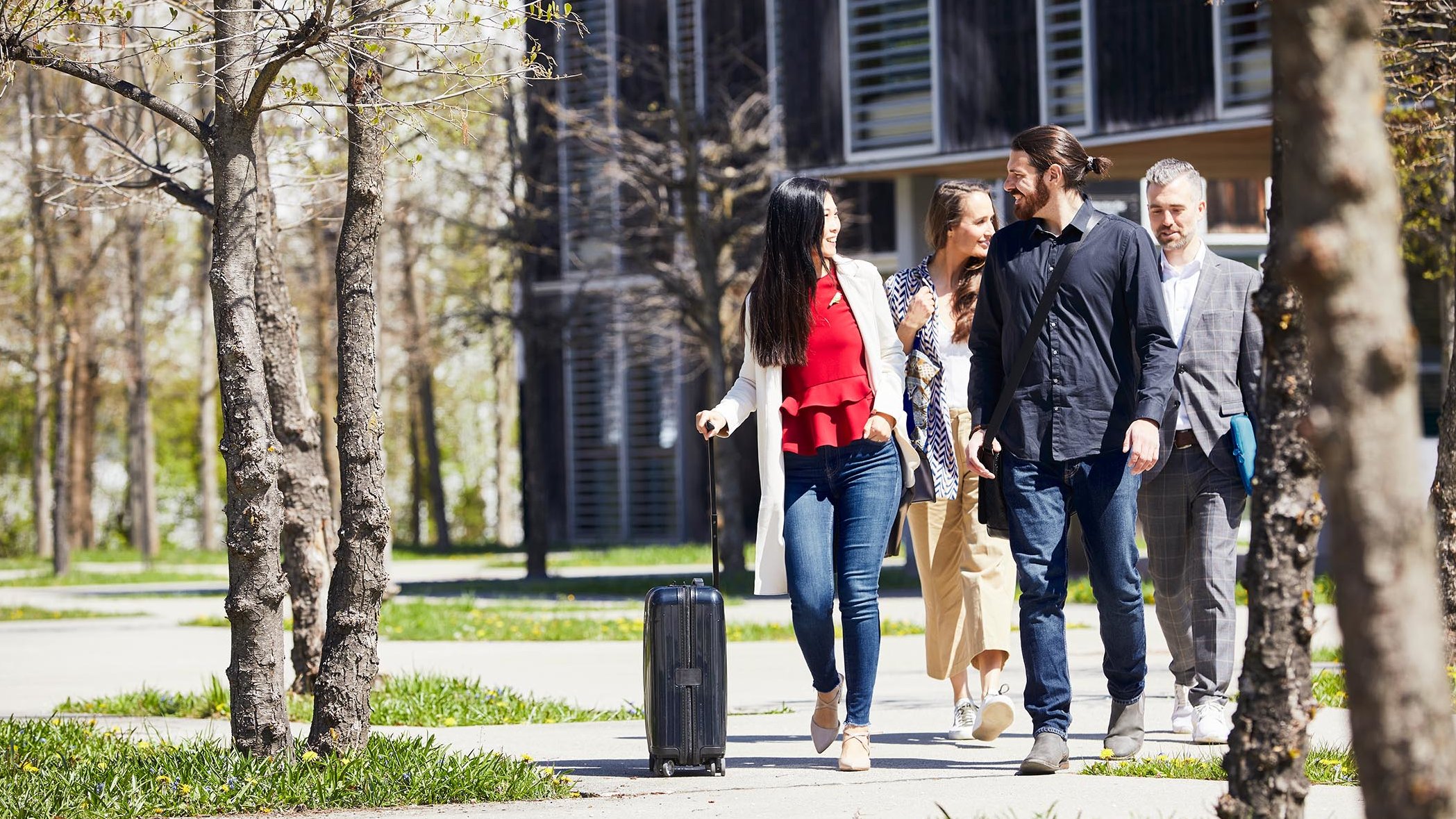 A FANTASTIC RESOURCE FOR PROFESSIONALS AND ENTREPRENEURS
The Carinthian Welcome Center is part of Carinthia's regional marketing organization, Standortmarketing Kärnten, which promotes Carinthia as a vibrant economic and technology hub. They offer many helpful links and tons of information for investors, entrepreneurs, start-ups, researchers, and experts interested in the region.
In addition to extensive general information on their website about local industry, research and development, education, and investing in the area, Standortmarketing Carinthia also offers targeted support for entrepreneurs and those wanting to start businesses in the province. This support could include, for example: getting specific information about how Carinthia could be an advantageous location for your business; which educational and professional development opportunities in the region would be relevant to you or your employees; expert advice on public funding or financial support for businesses wanting to settle here; and much more.
If you're a newcomer to the beautiful Villach region, are returning after years away, or would simply like to know more about settling here, don't hesitate to get in touch with the Carinthian Welcome Center or check out their super helpful website for more information.
CONTACT
Mag.a Astrid Kircher-Yu
Völkermarkter Ring 29, 9020 Klagenfurt
T +43 50 536 10147
M +43 664 805 361 01 47
E-Mail: cwc@ktn.gv.at
© Johannes Puch
And keep your eyes open next month for the third post in our Arriving in Villach series, which will have some great information especially for entrepreneurs and businesses considering a move to the region!
---