enjoying
•
reading time: 7 min
•
publication date: 11.03.2022
ARRIVING IN VILLACH (B2B) - FIRST STOP RELOCATION SERVICES
Stadt Villach | Karin Wenig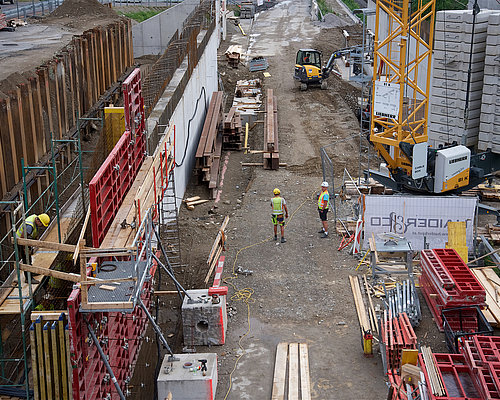 In the first two Arriving in Villach posts we shared information about the Carinthian International Center and the Carinthian Welcome Center, two great organizations to get in touch with for useful information and support when moving to Villach. In this third and final post in the series we'll introduce you to the City of Villach's First Stop Relocation Services department, which offers special support for business owners, entrepreneurs, and investors who'd like to open a new company or expand their existing business, move their operations to the region, or would otherwise like to invest in this beautiful city on the Drau.
GOOD NEWS FOR INVESTORS, BUSINESS OWNERS & ENTREPRENEURS
First Stop Services is part of Villach's Department for Economic Development, and their goals are to provide thorough, competent, and quick information about Villach as an economic hub; provide logistical, legal, and administrative support for businesses wanting to locate here; help maximize the benefits for all parties involved in the process; and bring together all relevant partners throughout the process in a round table of expertise and mutual support.

Speaking of relevant partners, this organization doesn't only rely on the knowledge of its partners within the City of Villach government, but can also draw on the expertise of other organizations with which is has close partnerships, such as the province government (Land Kärnten), the Carinthian Agency for Business Location & Investments (BABEG), and the Austrian Business Agency, among others.
© Stadt Villach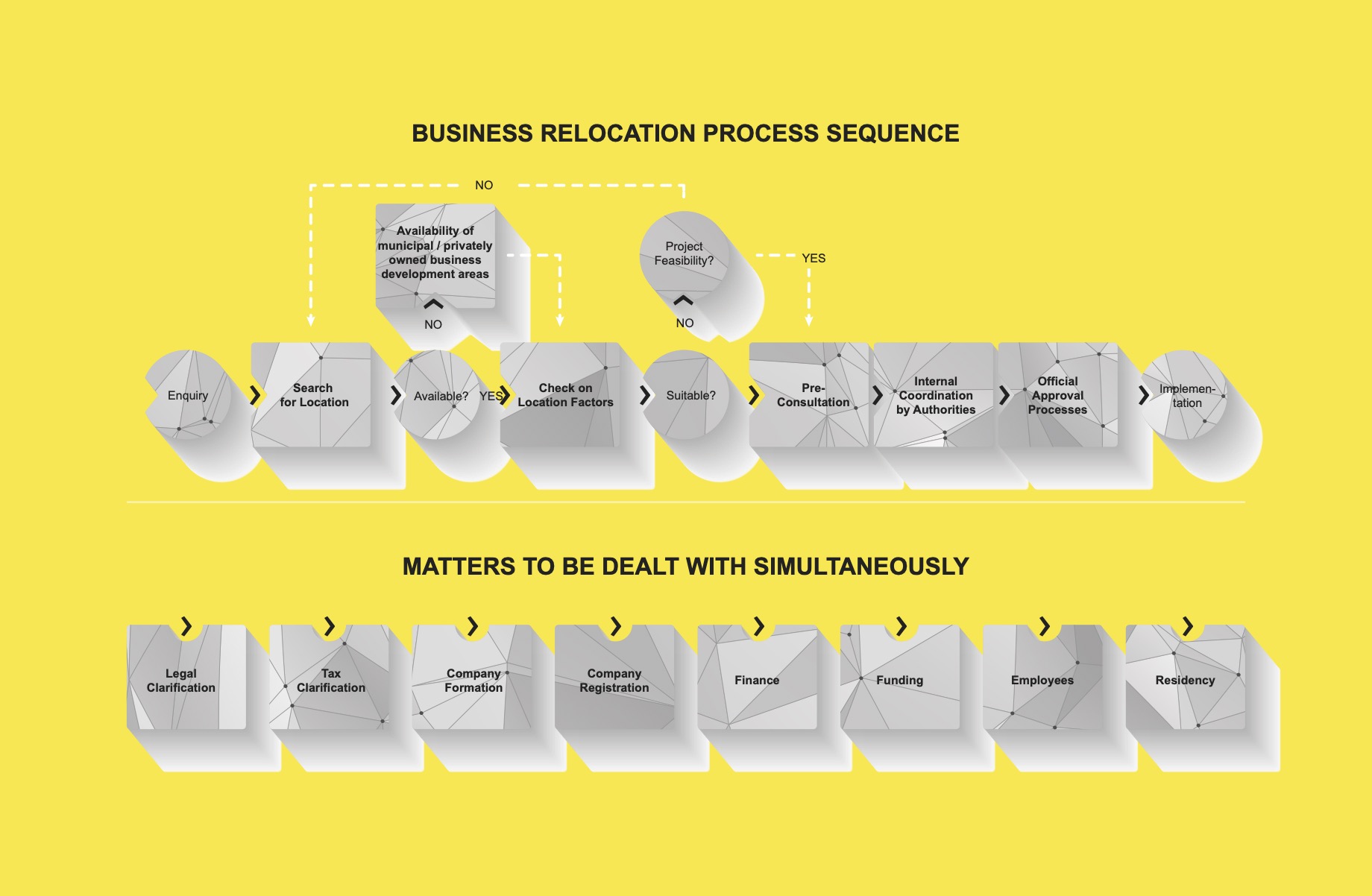 VALUABLE, TARGETED, AND TIMELY SUPPORT
If you're looking for comprehensive information and timely assistance about topics that will make it possible to get your business up and running as smoothly and as quickly as possible, this is definitely the place to go. Some of the most important work they do is helping companies through the process of determining where to physically locate their business in Villach. This is done in coordination with the Urban Planning Department in order to maximize efficiency and draw most effectively on the expertise of various partners. Are you looking for a building or piece of property for your business? Are you wondering whether to invest in public or privately-owned properties? Need help setting up site visits or want to get to know key partners in the region? First Stop Relocation Services offers help through all of these processes and more.
Not only that, but their professionals and partners can also offer assistance in assessing all factors related to siting a business in order to make the most of existing infrastructure. This organization can also give support in all legal and administrative matters, for example, by bringing together all important partners and departments so that logistical matters related to construction, licensing, permitting, and environmental considerations can be easily and effectively coordinated. And finally, they also offer counsel on making investments in the region.
© Stadt Villach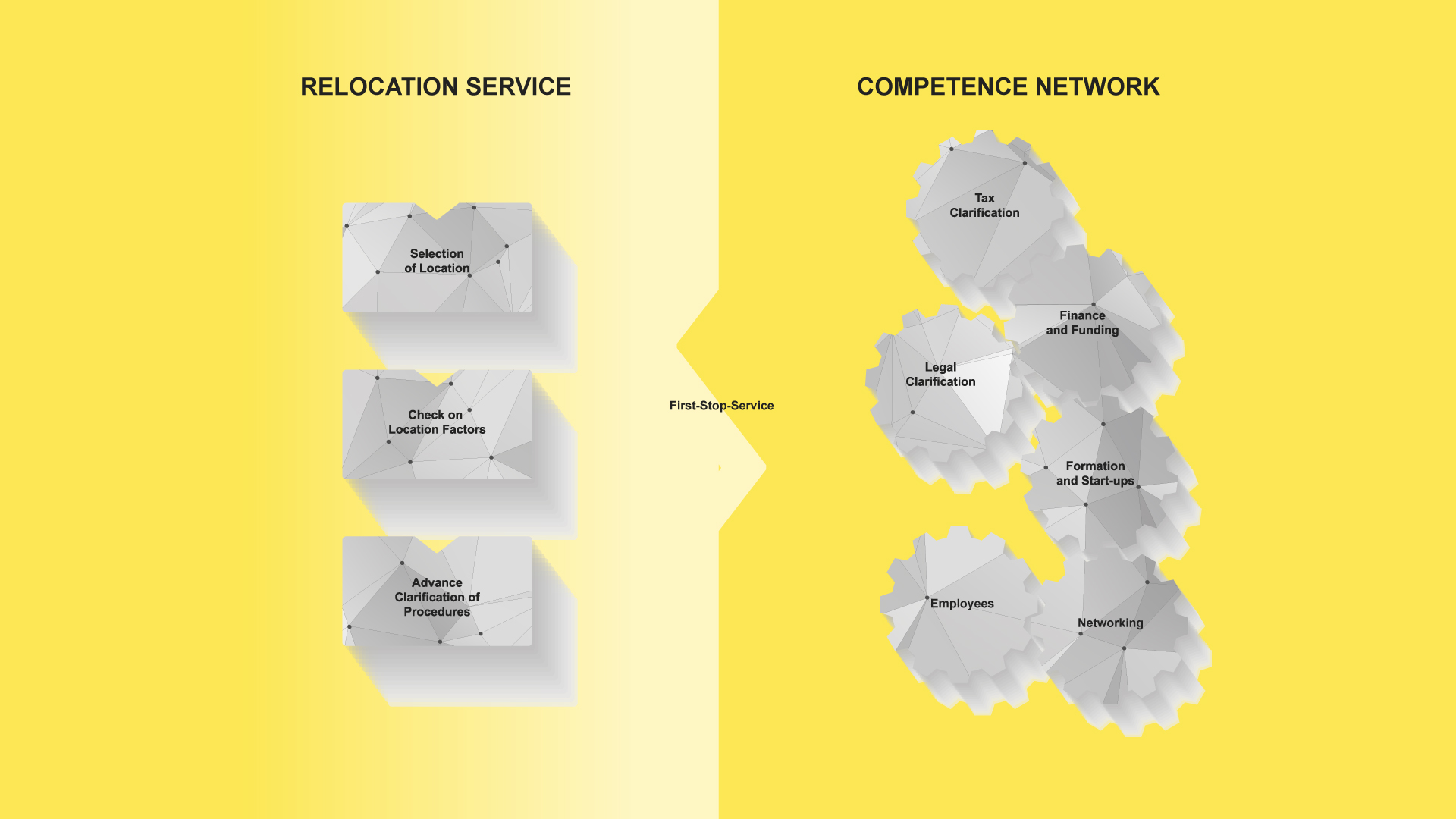 NETWORKING
Starting or relocating a business successfully requires assistance from a wide variety of partners, including those with knowledge of start-ups and business formation, Austrian and local legal and tax structures, funding and financing possibilities, official approvals and administrative matters, domestic employment laws, and more. That's why an especially interesting aspect of this organization is their Competence Network, a growing group of multilingual partners with the expertise that will help you get the information you need to make sure your business gets off to a great start and has the best foundation for long-term success.
GETTING IN TOUCH
When can you get in touch with First Stop Relocation Services? This is a fantastic resource for you if you want to open a business in the region, if you'd like support getting your company settled in Villach, or if you're a start-up and need help during the beginning stages of setting up your business. The office can be found in Business Group 3 Finance and Economy, which is located in the City Hall Annex (Entrance 4), Standesamtsplatz 3. Feel free to make an appointment for a personal consultation - just call +43 (0) 4242 205 5202 or email wirtschaft@villach.at.
---