working
•
reading time: 4 min
•
publication date: 27.06.2017
THE PERKS OF EXPAT EMPLOYMENT IN VILLACH
HP Photo Hannes Pacheiner
It is no secret that Austria is an excellent country for expats. Austria is #7 in the 10 Best Countries for Expats to Work In and ranks #1 in the top 13 Healthiest Countries for Expats. With 13 public holidays and 5 weeks of paid annual leave, it makes sense why Austria is such a popular country for expat employment.
Villach is the self-proclaimed home of work life balance. With successful companies such as 3M, Infineon, and Intel among others, Villach is a high technology location for businesses. Each year, more and more international employees come to Villach.
Whether it's a short-term assignment or a long-term move, expats benefit from their professional experiences abroad. There are several benefits to making the move to Austria on both a personal and professional level.
IMPROVED WORK-LIFE BALANCE
Achieving a healthy work-life balance is a top priority for Austrians and it shows in the workplace. A survey by Internations found that 67% of international employees in Austria feel "secure in their job." Which explains why 32% of those surveyed want "to stay in Austria for life."
David, the Director of Business Development and Product Management at LAM Research, typically walks or bikes to work every day. He sees his daily commute as, "a great de-stress opportunity." Jared, an Applications Engineer at Infineon, appreciates the respect for working hours and enjoys that "weekends are for relaxing."
With resources such as the International Daycare Center and company team building activities such as the annual Dragonboat Race, many expat employees are glad they made the move to Villach.
© RVT | Arnold Pöschl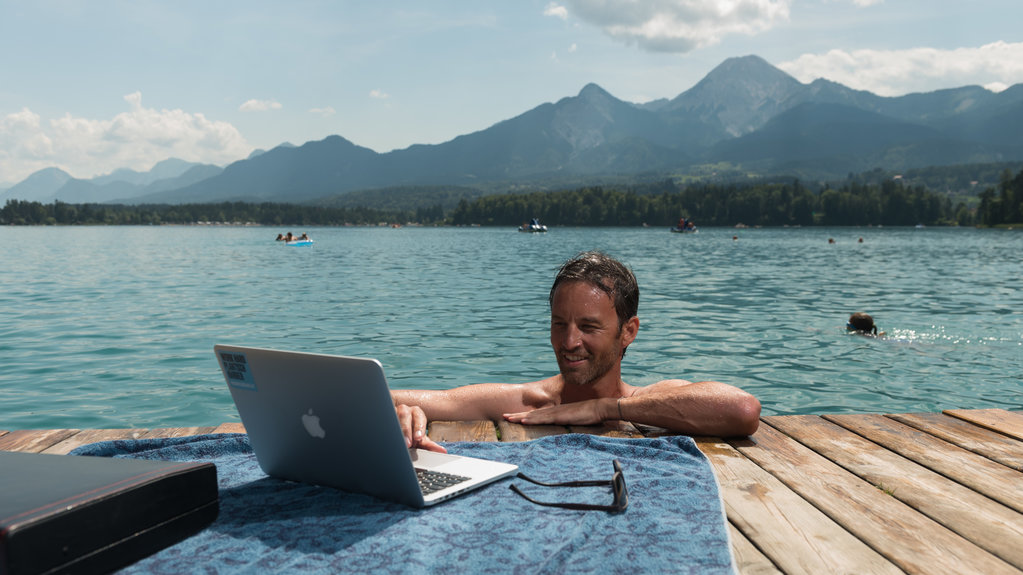 DEVELOPING AND STRENGTHENING SKILLS
Starting employment with a new company is full of new opportunities. In Villach, these opportunities may include gaining fluency in a foreign language, obtaining professional qualifications, and connecting with industry leaders. Working in an international workplace also results in increased intercultural competency.
Learning about new cultures and being knowledgeable of their social expectations is a skill that is in high demand in the global workplace. Unique qualifications earned abroad such as foreign language skills may result in long-term career progression. Moving to Austria? Get ready to update your CV.
EXPAND YOUR NETWORKS ABROAD
Traveling is clearly a perk of moving to a foreign country. But beyond the fun vacations and holidays, time spent abroad can also help strengthen your professional network. Making new friends and building work relationships not only helps your social life but also your professional one. Last year, 2,683 new companies were founded in Carinthia, reflecting the entrepreneurial spirit of this area. By networking and connecting with new people, who knows where the opportunities may lead you.
Are you an expat employee in Villach? We would love to hear what you consider to be the perks of expat employment here!
---