living
•
reading time: 7 min
•
publication date: 26.02.2019
FASCHING IN VILLACH: THE CARNIVAL CELEBRATION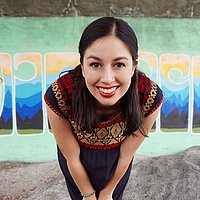 Fotostudio Scheuermann | Peter Scheuermann
There's confetti in the streets, everyone is dressed in fun costumes and the city of Villach is alive with celebration - it must be Fasching! Fasching is a time of festivity when the cold winter days come alive with silly entertainment and a fun atmosphere. During Fasching, it is common for people to "live it up", so don't miss the party during Villach's Carnival celebration.
WHAT IS FASCHING?
Fasching is Austria's version of the Carnival season and is tied to Catholicism. To celebrate Fasching, cities organize parades, lively dance parties, and "foolish" events such as comedy shows. Fasching originates from the word for "fasting" to mark the week leading up to the 40-day Lent fast before Easter. In Austria, Fasching is a time to have fun before Lent begins with lots of sweets, alcohol, and parties.
During Fasching, the "fool" ("Narr" in German) is celebrated. In the middle ages, Fasching was a time for the common people to express themselves and even "talk back" to their rulers. To represent this, the commoners would create a mock government of 11 people. It was believed that the number 11 was the "Narrenzahl" or fool's number. During Fasching, these mock governments would create satirical performances so commoners could freely express their opinions about their rulers. To make sure they were not punished, people would dress in costumes to conceal their identities. These traditions have continued today with costumes still being a key part of Fasching. The mock government has also continued in the form of the Faschingsgilde that organizes the events of Fasching with its own Fasching prince and princess. Throughout Villach, you will see decorations of the fool, including a bronze sculpture near the Drau river.
HOW TO CELEBRATE FASCHING IN VILLACH
Live it Up
Fasching is a time of indulgence for Catholics before the beginning of the Lent fast. As soon as the Fasching season begins, you will see delicious donuts and sweets in shops. These donuts are called "Krapfen" and are traditionally filled with apricot jelly. In addition to rich and fried foods, it is also common for people to celebrate with alcoholic beverages. Drinking schnapps is a favorite tradition during Fasching and so is enjoying plenty of beer. Fasching is the perfect excuse to live it up, so indulge in some delicious food and beverage - it's a traditional part of the celebration!
Fasching Comedy Show
Get ready to laugh at the traditional Fasching comedy show at the Villach Congress Center. Leading up to Fasching Saturday, there are weekend performances of this comedy revue filled with funny skits and entertaining performances. The Fasching comedy show is extremely popular and tickets are hard to get. If you can't see the performance live, the entire show is broadcast on ORF during the Fasching season. You can also watch past Fasching comedy shows in the Villacher Fasching archive.
Fasching Saturday
The highpoint of the Fasching season is Villach's Fasching Saturday. During this fun-filled day, the historic city center is set-up for celebration with tents, music stages, dance floors, and plenty of stands for food and drink. On Fasching Saturday, it's important to come to the celebration in costume - the more creative, the better! Fasching is a chance to "let loose" and be silly. So dress up as anything you like and enjoy plenty of Krapfen for the day. Plus, you don't want to miss the Fasching Parade that is perfect for the whole family. During the parade, thousands of people gather to watch silly floats and groups of people in costume walk down the main street.
Lei Lei!
Almost every major city in Austria has its own "fool's call" that is said during Fasching. In Villach, the fool's call is a proud "Lei Lei!" Typically, the fool's call is not meant to make sense, it's a fool's call after all! For example, other fool's calls in Austria include the strange "Bla Bla" from Klagenfurt and "Miau Miau" of Felixdorf. "Lei Lei" roughly translates to "only, only" and is a big part of the Villacher Fasching identity.
WHEN IS FASCHING?
Fasching begins on the 11th day of November at exactly 11 minutes after 11 am. The Carnival season comes to an end at the stroke of midnight on Shrove Tuesday. Each year, the dates of the celebration change depending on when Easter falls. Since Fasching is a part of Catholicism, the events of the celebration are tied to important religious days. Even though the Fasching season begins in November, the big bash celebrations happen the week before Ash Wednesday. In 2020, Villach's big Fasching parade will be on February 22nd.
---