living
•
reading time: 8 min
•
publication date: 11.06.2017
SEE YOU AT THE MARKET
RVT | Adrian Hipp
If you enjoy cooking, eating, or learning about traditional Austrian cuisine, plan a visit to the farmer's markets of Villach. With three markets open all year long in the old city center, there is a wide range of quality products for everyone. Farmer's markets, or Bauernmarkt in German, are hugely popular in Austria. So bring your market basket and spend the morning getting to know the products of the Alps-Adriatic region at one of Villach's markets.
© RVT | Adrian Hipp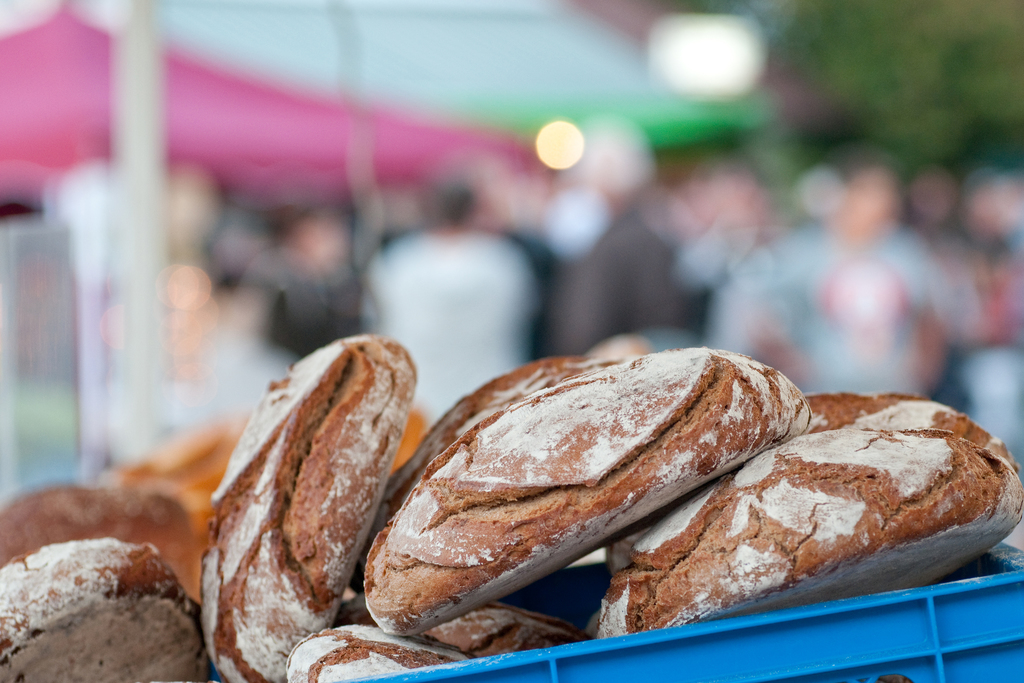 At the local farmer's markets, it is possible to get familiar with Carinthian cuisine by trying foods direct from the farmer. Try a delicious loaf of Bauernbrot with fresh goat's cheese from the nearby mountains. Cheese not your thing? There are plenty of cured meats for charcuterie fans. Buy a "Jausenportion" of speck to have a traditional plate of Brettljause. Don't forget to get some fresh Kasnudeln to prepare at home for a hearty lunch.
There is a wide range of products that change throughout the year to provide the freshest quality to shoppers. In the summer, the markets have bountiful produce with delicious cherries, ripe tomatoes, and wild foraged mushrooms. During Autumn, expect to see plenty of apples and squash perfect for warm Autumn dishes. In Winter, pick up a beautifully arranged bouquet of Pussywillow along with a hearty slab of speck. In Spring, take advantage of farm fresh asparagus and the plentiful return of peas and greens. No matter the time of year, there is always something interesting at the market.
Since moving to Villach, I have made a visit to the weekly market a part of my routine. I enjoy seeing fellow expats shopping for their weekend dinner and catching up while searching for vegetables. There is so much life in the market each week and visiting has given me the opportunity to further practice my German. Nothing like buying fresh noodles to pick up some of the local dialect! I enjoy watching locals chatting with the Vintner while selecting a bottle of wine for the week. In many ways, the market feels like where the city is the most alive. I always enjoy seeing the happy faces of local farmer's each week.
WEEKLY MARKET, WOCHENMARKT:
At the Villacher Wochenmarkt, there is a broad range of regional and healthy products for sale. Twice a week, approximately 50 market sellers provide guests with fresh produce, cheese, pastries, meat, traditional culinary dishes, flowers and more. The open-air area in the Draulände stretches over about 900 square meters while the Markthalle at the Burgplatz covers approximately 400 square meters of warm indoor sales space.
Every Wednesday and Saturday from 7 am to 12 noon, at the Draulände and in the Market hall
ORGANIC MARKET, BIOBAUERNMARKT:
Around 20 organic farmers from the Alps-Adriatic region come to Hans-Gasser-Platz once a week to sell exclusively organic items. Visit the Biobauernmarkt and find bread and pastries made from hearty organic grains or purchase ethically raised meat direct from the farmer's of mountain livestock. With fresh pressed juices, crisp vegetables, natural cosmetics and some home items, the organic market is a great shopping spot.
Every Friday from 9 am to 3 pm, at Hans-Gasser-Platz
LOCAL SPECIALTIES MARKET, SPEZIALITÄTENMARKT:
Taste and buy specialties from the entire Alps-Adriatic region. The Alps-Adriatic region spans across Austria, Croatia, Slovenia, Hungary and Italy resulting in products straight from the sea and direct from the mountains. Buy Italian wines, fresh fish from the Alpine lakes, or truffle products from the Istrian peninsula.
Every Friday from 10.30 am to 5 pm, located at Widmanngasse
---