living
•
reading time: 6 min
•
publication date: 06.03.2019
GUIDE TO INTERNATIONAL RESTAURANTS AND MARKETS IN VILLACH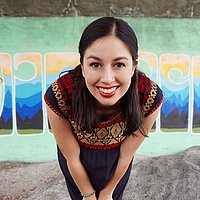 Christoph Pfeiler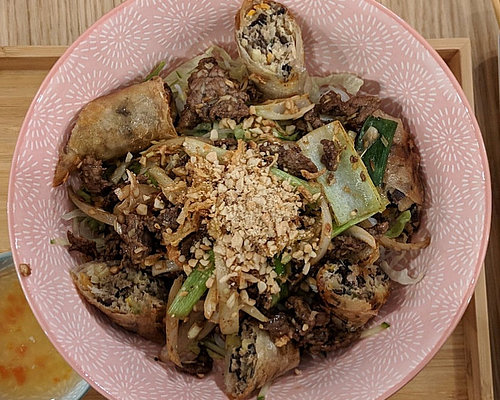 Whether you're an expat longing for a taste of home or an adventurous cook in search of hard to find ingredients there are places in Villach that have what you need. If you enjoy cooking, there are several international markets to choose from. When you shop at one of these markets, you can be exposed to new ingredients that can expand your recipe repertoire. If you are more interested in eating rather than cooking, consider dining at one of the international restaurants in Villach. Who knows - you may find your new favorite meal. Plus, if you are an expat, you may get the taste of home that you have been searching for.
SPECIALTY INTERNATIONAL MARKETS
Asia Markt Villach
Italienerstrasse 8
Ingredients from: Thailand, the Philippines, and other East Asian countries

Stop-by the well-stocked Asia Markt on Italienerstrasse for a variety of fresh, canned, and frozen foods from Asia. Asia Markt regularly imports herbs and vegetables that are not available locally, so it is a perfect place to find unique ingredients. Our tip - follow the shop on Facebook to be alerted when fresh vegetables arrive in the shop. As a bonus, Asia Markt's owner, Fonruetnai Wildpanner, is multilingual and can assist customers in German, English, and Thai.


Jasmeen Indian Shop
Bahnhofplatz 4
Ingredients from: India

Right next to the train station is Jasmeen Indian Shop, a specialty shop that brings the flavors of India to Villach. At this shop, you can find the dried beans, grains, teas, and spices that Indian cuisine is famous for. In addition to dry ingredients, the shop also sells frozen food, personal care items, and some home goods imported from India.


Italmarkt
Maria-Gailer-Strasse 36
Ingredients from: Italy

At Italmarkt, you can find everything you need to prepare a delicious Italian meal. This large-scale shop imports many unique products from Italy and even boasts its own cheese and deli counter. As an added bonus, Italmarkt also offers meat and cheese party platters that you can order for your next event.


Multi-Store Market
Widmanngasse 28
Ingredients from: Turkey and the Middle East

Located in the Villach city center is Multi-Store, a market with plenty to offer. Here you can find spices, teas, Halal products, Turkish coffee, and other Middle Eastern specialties. In addition to food, Multi-store also sells other home items such as tea sets, shoes, and clothing.

*In addition to these specialty food markets, international ingredients can also be found at supermarkets such as Interspar and Merkur.
INTERNATIONAL CUISINE RESTAURANTS
In Villach, there is no shortage of Austrian food - because we are in Austria of course! But if you want to try something different than the traditional schnitzel, try dining at one of Villach's international restaurants. Many of the international restaurants in Villach were opened by immigrants and expats that wanted to share their food culture with the city. Enjoy a meal at one of these restaurants and perhaps you will discover a new favorite dish.
Hopefully, you will find the ingredients you are looking for and the food you have been craving in Villach. If you still can't find your favorite dish, perhaps the success of other Villach restauranteurs will inspire you to open your own restaurant in the future. There are plenty of foodies and adventurous eaters in Villach that will thank you for it.
---