living
•
reading time: 5 min
•
publication date: 29.01.2020
BREAKFAST & BRUNCH HOT SPOTS IN VILLACH
RVT | Lukas Kirchgasser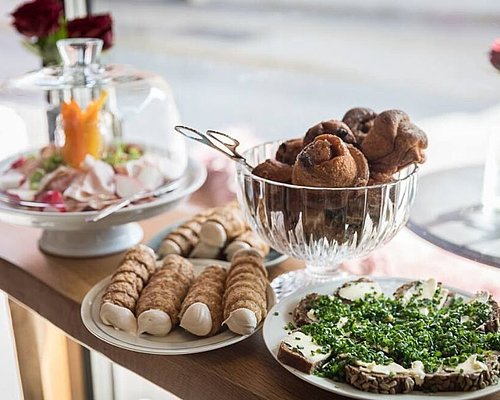 START YOUR DAY DELICIOUSLY
Whether you're up early and hungry right away, or a late riser and wanting food only around mid-morning, how could a day start without something good to eat? In and around Villach's city center there are lots of tasty choices for a great breakfast or brunch.
"One should not attend even the end of the world without a good breakfast."
- Robert A. Heinlein
VILLACH REGION:
Konditorei Warmbaderhof: An amazing pâtisserie and gourmet restaurant are the perfect ingredients for the best Sunday brunch in Villach. Konditorei Warmbaderhof is part of the Warmbad Thermal Spa - so you could also treat yourself to a whole day out!

Frierss Feines Haus: This butcher shop and gourmet restaurant offers great breakfasts, with particularly good meat options. Breakfast is served daily from 8 - 11 a.m. and they're open the rest of the day for lunch and dinner. You can find Frierss Feines Haus on Maria Gailerstraße.

Stiftsschmiede: For a romantic atmosphere and a wonderful view of Lake Ossiach, Stiftsschmiede is the perfect place for an amazing weekend brunch - Sundays only, beginning at 11.30 a.m.
© RVT | Lukas Kirchgasser
Is your mouth watering yet, or your stomach growling? Plan breakfast or brunch with friends or family and start your day with delicious food and people you love!
---